20 Aug

Western Australia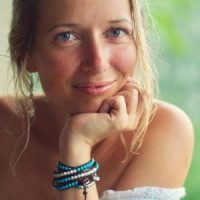 read more
My name is Helena and I'm originally from the Czech Republic, I worked in Austria and Republic Of Maldives for several years before my husband and I came to Perth in 2006. Through my first pregnancy and birth I discovered a deep interest in pregnancy, births, cycles, women's bodies: I found it all so fascinating. I have become a childbirth educator and doula in 2010 and since then, I have journeyed with hundreds of couples and mothers through such precious months in their lives. Through supporting women through their pregnancies and births I have discovered the power of our wombs, the connection of our cycles to nature, the perfection of women's bodies, the transitions we go through as women, the mother-daughter wisdom, the magic we create through sharing in circles and so much more.
I could clearly see the connection between our early experiences as women, our connections to our mothers and how it affects our future relationships, pregnancies, births, our sexuality, parenting and our lives. I want our girls to grow up with the sense of confidence, self love, freedom of expression, beautifully connected to their souls and their changing bodies, I want them to explore what it means to be a woman in a gentle loving way.
I'm very pleased to be offering A Celebration Day for Girls in Perth and in my community; supporting girls and their mothers through such an important transition in their lives, introducing them to womanhood in a beautiful positive way, and strengthening their bonds between each other.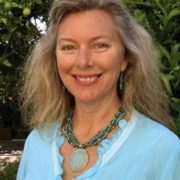 read more
In my early 20's, I trained as a Youth Worker because I wanted to assist young people in the huge transition to adulthood, and what I've learned over the past 25 years is that becoming an adult is an ongoing process! One that requires us to develop resiliency, to seek support and to celebrate the steps we take along the way. On my own journey, I have experienced profound healing, growth and wellness through yoga, co-counselling, dance therapy, menstrual cycle awareness and radical self-care. I'm blessed with a loving husband and two beautiful children, as well as a vibrant network of extended family and friends.
I have a Diploma in Professional Coaching and currently work in private practice offering a safe, sacred and nurturing space for women who are healing and transforming their lives. Facilitating A Celebration Day for Girls is an important part of my contribution to mothers and daughters in my local community. And it's great fun too!
I also run a business called The Women's Hearth in partnership with Penny Champ. Together we offer Red Tent Circles, ceremonies and retreats for women of all ages and stages of life. I love this work and I'm a huge advocate for the power of community-building to make positive and sustainable personal and cultural change in our lives.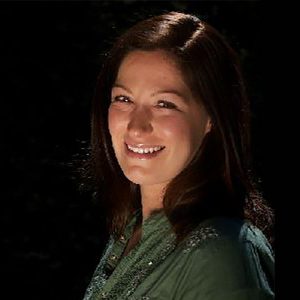 read more
I am a naturopath passionate about women's and family health. I studied at The Academy of Natural Therapies in Queensland in 2001 and received the Nutrition Award. Upon returning to Busselton in 2002 I began practicing at the Busselton Osteopathic Clinic and has since continued with ongoing related training. It never stops! In 2011, my husband and I opened the Busselton Holistic Health.
I am delighted to offer Celebration Day for Girls for my community and find these days uplifting and positive for everyone, as well as giving girls a magnificent start to have appreciation and awareness of their developing body, connecting with and supporting each other, and opening to the fine art of womanly self-care.
I am also proud to offer the Fathers Celebrating Daughters workshop to support fathers wanting to stay close and relevant to their daughters.