01 Oct

Peru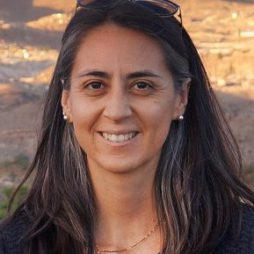 Mariana Zavery
Peru
Marbella, Spain
Tanzania
PH: +34 694 458 198‬
EMAIL: sprout(at)astralize(dot)com
WEBSITE: www.themindfulsprout.net
read more
I grew up in Peru, and soon after I graduated college I decided to move to the USA to continue my Design studies at the Savannah College of Art and Design. I worked as a Graphic Designer for various companies for about seven years before my husband and I decided to move to London, where we set up Astralize Design & Animation Studio. In 2007 I had my first child, Anya. Two years later, Zaya was born. I had the privilege of choosing to shift my time and energy into raising them full time. Motherhood and the awareness of having two little beings to nurture, developed into a passion for healthy food and nutrition. This sprouted into a career and an ongoing journey towards understanding my body and how everything we surround ourselves with affects our health and wellbeing" The Mindful Sprout  http://www.themindfulsprout.net was born!
We decided to move to Peru for a few years, and with the support of my family I started to use some of that spare time to organise and host monthly workshops on Conscious Eating and Living. Our journey continued and we then moved to Tanzania, to give the girls a chance to grow up with their other set of grandparents as well. I adapted my workshops to fit the needs of the local and expat Tanzanian community.
In 2015 we moved to Spain and I expanded my Nutrition and Herbal Studies and adjusted my workshops to include children, tweens and teens.
Having lived on four continents and having access to multiple cultures, I find it easy to adapt my knowledge for a diverse group of people and find great joy in being able to interact and learn from children and young adults. For me, Celebration Day for Girls is part of this universal language; without boundaries, without borders. Women are women everywhere in the world and we all have the same needs, emotions and powers. We speak the same language and in Celebration Day for Girls the menarche conversation is passed on in a loving and compassionate way. I also offer Celebration Circle for Girls (online.)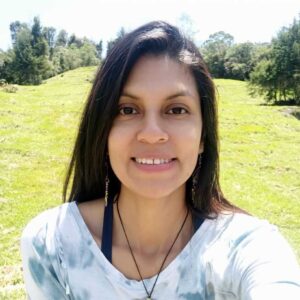 Angelina Elma Noningo Mauricio
Lima, Peru
PH:+51 904 699 376‬
EMAIL: angelina.noningo(at)gmail(dot)com
read more
Soy la cuarta de 5 hermanas. Tengo estudios en administración de negocios internacionales, trabajé en ello por varios años.
Actualmente me encanta la vida saludable y practicar la filosofía del yoga en mi día a día.
Recuerdo que cuando tuve mi menarquía sentí miedo, vergüenza e incertidumbre. No ayudó mucho que mi mamá me dijera que ya
era una mujer, que podía tener hijos y que me cuidara. Desde ese entonces tuve una pésima relación con mi menstruación, sufrí
mucho física y emocionalmente por más de 25 años hasta que hace algunos años puede vivir mi menstruación de una manera
armoniosa y bonita.
Sé perfectamente que es crecer odiando una parte de una misma, sentir vergüenza menstrual y desconocer los beneficios de
menstruar. Es por ello que me convertí en facilitadora de "Día de Celebración para Niñas" porque quisiera, con todo mi corazón, que
toda niña tenga el conocimiento adecuado, sin tabúes o estigmas, sobre lo que realmente significa menstruar, sus beneficios y
conocer su valor para que así pueda convertirse en una mujer en armonía, fuerte y en paz con su lado femenino, y por supuesto que
no sufra lo que yo padecí muchos años por desconocimiento. Toda niña tiene derecho a vivir una vida plena y feliz y daré todo de mí
para que así sea.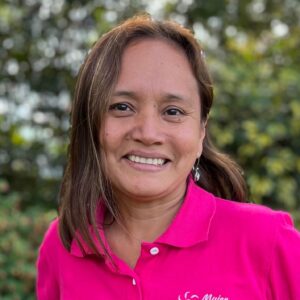 Sheilla Medina
Lima, Peru
PH:+51 989 848 577
EMAIL: shmedinac(at)gmail(dot)com
read more
Soy licenciada en Ciencias Administrativas y me gusta apoyar a los demás en todo lo que está a mi alcance.
Soy parte del grupo de Mujer Despierta en el cuál aprendí a conocerme y aceptarme tal y como soy.
Me gradué en la Facilitación del Día de Celebración para Niñas y me siento muy inspirada para desarrollarlo junto a las niñas que
están iniciando una nueva etapa en su vida para que juntas podamos dar la importancia que este acontecimiento se merece y cada
niña, mujer se empodere con la capacidad de tomar sabias decisiones de acuerdo con el conocimiento de su ciclo interno.
Las invito a participar al taller que cambiará su concepción a cerca del ciclo menstrual.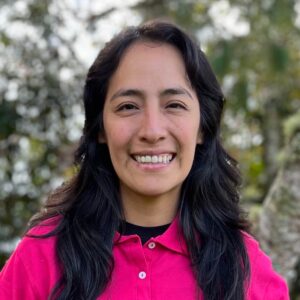 Sandra Negri
Lima, Peru
PH:+51 954715572
EMAIL: sandranegrij(at)gmail(dot)com
read more
Nací en Junín, pero he vivido en Lima-Perú desde que tenía 1 año. Estudié Administración de Empresas, lo cual me ayuda mucho en
todo lo que me propongo. En el 2022 comencé una Diplomatura en Terapia emocional Integral (Psicoterapia) lo cual me permite ser
consejera emocional.
Siempre me ha gustado ayudar a las personas y en esa búsqueda participé en varios voluntariados donde he podido transmitir lo que
sé a las personas que más lo necesitan.
Siguiendo mis instintos y mi amor por dar, encontré un mundo nuevo para mi sobre La Menstruación, lo cual me sorprendió
gratamente y me ayudó mucho. Luego, por medio de la organización Mujer Despierta encontré el "Día de Celebración para Niñas" y
me encantó!! Ahora espero acompañar a muchas niñas y sus mamás, en su camino a su Menarquia donde se deslumbrarán
descubriendo todas sus potencialidades.
¡Espero conocernos pronto!