07 Jan

Surinam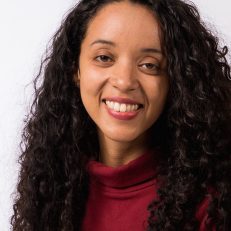 Zaira Roemer
Paramaribo, Surinam
PH: ‭+597 8960714
EMAIL: zaira.roemer(at)gmail(dot)com
read more
With a keen interest in the anatomy of radiant health and how our bodily cells work, I studied several medical disciplines. I started with biomedical science with a master specialization in oncology (cancer research). I subsequently studied holistic nutrition as well as the movement art form of Traditional Chinese Medicine, qigong. I have absolutely loved studying the universe that occurs inside each single cell, and am still in awe of the resilience within the human body.
I know how crucial support, acknowledgement and encouragement can be in the tender early years, both from a biological perspective as well as from personal experience. Guidance surrounding menarche is so painfully lacking in today's society and educational platforms. However menarche is the ideal opportunity to start becoming aware of the brilliance and magic of being in cyclical relation with nature and our body's biology!
My wish is that young girls and women may shine brightly and become more and more fully themselves by discovering the blueprint unique to them.
Together with Talyah Donker, I co-own and run the organisation Girls Tribe, where we offer the Celebration Day for Girls workshop. We are here to support girls, and their mothers, during this sensitive and transformative stage of life and to help them build resilience with empowering tools. It's our wish to inspire young women and help them to feel free, joyful, and comfortable with themselves so that they can live a fulfilling life accordingly.
With the right guidance, girls can become self-assured and confident young women who can uplift themselves and each other and impact their communities positively. Girl's empowerment is for the betterment of all!
Together we rise!