07 Dec

South Africa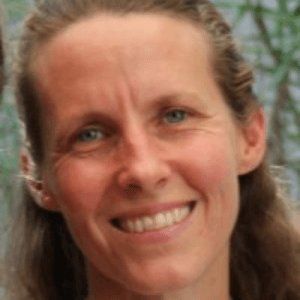 Liesl Orr
Johannesburg
EMAIL: liesl(at)naledi(dot)org(dot)za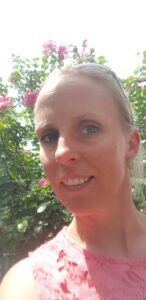 Maaike Heger
Johannesburg
EMAIL: Maaikeheger(at)gmail(dot)com
read more
Hi there! My name is Maaike and I'm born and raised in Holland. I fell in love with Africa once I started travelling after high school and eventually ended up in South Africa. I feel at home here! I studied Facility Management in Amsterdam but the corporate world
didn't feel right. After moving to South Africa I became a Kinesiologist and worked with many women. Falling pregnant with my son made me decide to close my Kinesiology practise and focus on motherhood but I continued discovering, exploring and studying (w)holistic health, hormonal health, cycle awareness and nutrition. Then after my daughter was born my wish to give girls the right
education about themselves and their menstrual cycle grew and I found Celebration Day for Girls to help make this wish come true.
It is wonderful to give these fun workshops in which I teach girls about their bodies and make them feel comfortable and confident about their first period.
I also hold the space for daughters and their moms to connect deeply to each other and to women in their community and around the world.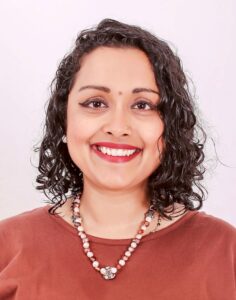 Anu Gosai
Gqeberha (Port Elizabeth), South Africa
EMAIL: anu(at)redbutterfly(dot)co(dot)za
WEBSITE: www.redbutterfly.co.za
INSTAGRAM: redbutterfly.menstrualcycles
read more
I am Anu. I am originally from the island Mauritius. I now live with my husband and two girls
in Gqeberha (Port Elizabeth), South Africa. I come from a pharmaceutical and leadership background. In 2016, a year after my first daughter was born, I was diagnosed with an auto-immune condition. Despite my pharmaceutical background, I decided to look at my health holistically when medications alone were not helping me. This diagnosis led me on a self-healing and self-mastery journey. Through this healing journey, I discovered the power of gut health and Menstrual Cycle Awareness. These practices helped me to heal holistically. I personally believe that living in sync with my menstrual cycle is my greatest self-care tool. In 2019, I decided to go off the pill as part of my self-healing journey. Post-pill, I struggled with very long periods and was then introduced to yoni steaming to regulate my menstrual cycles. I was amazed by this beautiful self-care practice. In 2022, I completed the Peristeam Facilitator certification from Steamy Chick.
I am the founder of Red Butterfly; where I offer menstrual cycle mentoring programmes to
women. I am very passionate about menstrual cycles and womb health. I believe it is every
woman's superpower.
I am grateful to be a Celebration Day for Girls Facilitator and to run these beautiful
workshops for girls and their mothers. Reaching Menarche is a beautiful time in the journey
to womanhood and I am excited to be part of the preparation to celebrate this importantrite
of passage. Honouring and strengthening the mother and daughter bond during Celebration
Day for Girls also paves the way for a bright and body-positive future.