20 Aug

Tasmania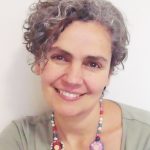 Olaia Melo
Hobart
EMAIL: om_(at)live(dot)com(dot)au
PHONE: 0433020767
read more
I am a Brazilian/Australian qualified Art Therapist, Community Artist, Childbirth Educator and Doula and have been working in these fields for nearly 3 decades, with children and adults from all walks of life. I'm also a mother of three grown-up beautiful children (born in Paris, Amsterdam and Sydney consecutively); two boys and a girl.
I feel thrilled to have been invited to be part of this work; every girl approaching menarche deserves to have the opportunity to learn about the imminent changes in their body in a safe, gentle, creative, fun, nurturing, positive and celebrative way/environment, mutually supported by other girls and women. The better a girl understands how her body works, the greater her self-esteem and confidence will be as she grows into a teenager and woman. Breaking taboos and shining a positive light on what society generally sees as negative, problematic and embarrassing is needed and possible, step by step, girl by girl, period by period.
See you at the next Celebration Day for Girls! 
I also offer Fathers Celebrating Daughters workshops.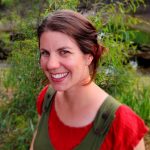 Georgina O'Regan
Southern Tasmania
EMAIL: georgie.oregan(at)gmail(dot)com
PHONE: 0417 996 457
read more
I am a mother of four beautiful children, living in Southern Tasmania surrounded by beaches and bushland. 
I joyously home school my son and three daughters. I am passionate about working with children and families through the arts, nature and community and believe in providing space for empowering our children for a changing world. 
I have thoroughly enjoyed my experience as a primary school teacher, family services worker and children's yoga teacher.  I am an involved member of my local community and I love being in nature, singing and writing. 
I grew up surrounded by many women and girls, however, reached my thirties with little knowledge of and connection to my body and cycles.  
I was drawn to Celebration Day for Girls because I want my daughters to grow up understanding and honouring their bodies and on this continuing journey I have learnt so much about myself. It has been life changing and I am excited about not only nurturing a positive experience of menarche for my daughters, but for opening this door to many other girls and women in my community.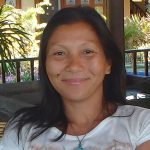 Inge Scott
St Marys
EMAIL: wildrunes(at)mail(dot)com
PHONE: 0400 592 422
read more
Being a mother to three beautifully-natured home-learners and wife to an amazing man, I have surely been trusted intuitively for a most humbling and rewarding occupation.
All my life I have been very passionate about promoting a harmonious relationship firstly and consciously with oneself; encouraging family bonding; nurturing a balanced life; embracing diversity in cultures and ethnics; and holistic connection through meditation to attain a content, kind and compassionate state of being.
I left my career as an account and management advisor for foreign companies when I fell pregnant with my second child (first daughter). Since 2007 I have operated a home-based business producing beautiful personal care products and qualified as a master of Reiki. I also run workshops on how to make tofu and tempe, Batik, and HYO (heal your own) workshops on Ayurvedic methods. I volunteered teaching Indonesian language and culture at local schools and visiting the elderly in a residential care home when I lived in Gippsland, Victoria over several years.
My family and I now live in Tasmania and I am so much looking forward to offering Celebration Day for Girls here, as well as returning to Gippsland regularly for this purpose. I am so grateful to be part of the Celebration Day for Girls community, to help create positive experiences for girls with their first menarche, and I treasure the honour of carrying on this well-established work created by Jane Bennett.
Blessings!
I also offer Fathers Celebrating Daughters workshops.