18 Jul

Spain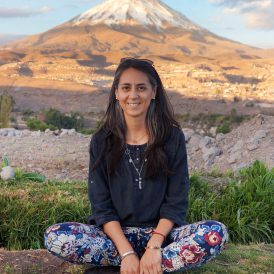 Mariana Zavery
Malaga, Andalusia
Peru
Tanzania
PH: +34 694458198
EMAIL: sprout@astralize.com
WEBSITE: www.themindfulsprout.net
read more
I grew up in Peru, and soon after I graduated college I decided to move to the USA to continue my Design studies at the Savannah College of Art and Design. I worked as a Graphic Designer for various companies for about seven years before my husband and I decided to move to London, where we set up Astralize Design & Animation Studio. In 2007 I had my first child, Anya. Two years later, Zaya was born. I had the privilege of choosing to shift my time and energy into raising them full time. Motherhood and the awareness of having two little beings to nurture, developed into a passion for healthy food and nutrition. This sprouted into a career and an ongoing journey towards understanding my body and how everything we surround ourselves with affects our health and wellbeing" The Mindful Sprout  http://www.themindfulsprout.net was born!
We decided to move to Peru for a few years, and with the support of my family I started to use some of that spare time to organise and host monthly workshops on Conscious Eating and Living. Our journey continued and we then moved to Tanzania, to give the girls a chance to grow up with their other set of grandparents as well. I adapted my workshops to fit the needs of the local and expat Tanzanian community.
In 2015 we moved to Spain and I expanded my Nutrition and Herbal Studies and adjusted my workshops to include children, tweens and teens.
Having lived on four continents and having access to multiple cultures, I find it easy to adapt my knowledge for a diverse group of people and find great joy in being able to interact and learn from children and young adults. For me, Celebration Day for Girls is part of this universal language; without boundaries, without borders. Women are women everywhere in the world and we all have the same needs, emotions and powers. We speak the same language and in Celebration Day for Girls the menarche conversation is passed on in a loving and compassionate way.
I'm also delighted to support fathers with the Fathers Celebrating Daughters workshop.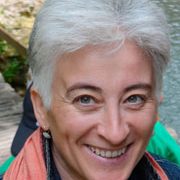 Dolores Rubio-Turtle
Madrid, Spain
Ann-Arbor, Michigan, US
PH: USA +1 734 233 46 32 Spain +34 950 13 57 00
read more
I was born in the hottest province of Spain, Almería. Over the years I lived in the UK, China and now I live with my husband and two children in a great co-housing community in Ann Arbor, Michigan, USA.
Due to the early death of my father, my mother raised her five children by running small family business from home where she made clothes and taught young girls the art of sewing. I worked there too from an early age but by the end of the summer I looked forward to September for a break!
As a child I loved reading and learning and not miss an opportunity to meet foreigners and practice other languages. It was a great chance to open my mind and meet with adventure! Never shy, making mistakes did not worry me since I was making friends too!
I went to University in Murcia and studied Spanish Language and Literature, while doing French and English and selling clothes to pay for my education. I did not go into teaching then since I could not face the lack of interest for learning in teenagers.
So, I followed my passion for color and creativity and went to study Fashion Design and Pattern making in Barcelona, a great centre of where I had started my sales career when I was only 8 years old! But that is another story…
A few years later I taught in Madrid before leaving for the UK in 1994. My objective was to improve my English, become a translator and help children, but the six-month trip extended to 14 years, simply because I felt at home in London.
This cosmopolitan city had everything I wanted: plenty of learning opportunities -Master in Applied Linguistics at the University of London-; spiritual search and growth -volunteer for Share International-; great mixture of cultures -translated Education in Human Values for an India based charity- ; volunteered for UNICEF, and taught in middle schools and colleges; Spanish teacher and translator at the University of Westminster and put voice over of the documentary Water of Life…
For more adventure, I joined Voluntary Service Overseas, VSO, as an English teacher and went to Anshun Teachers College, Guizhou (China) in 1999. As soon as I arrived by depressed students inspired me to start the project CHILD TO CHILD. The idea was to donate English reading books to children in poor schools in the countryside. This would not only teach our kids to share with others, but hopefully would keep the enthusiasm to learn English in my students´s pupils. Poverty forces dropping off school after just six months.
I ended up importing more than 6000 books, setting up 11 mini-libraries in poor villages, and sponsoring 65 students by paying for their school fees. I am grateful to all the Chinese friends I made and the warmth of the culture that would later on bring to our lives my lovely daughter Gui Xian, Cassia
Two years later, I was to embark in motherhood and had to take up an activity that allow me to homeschool my children. So, as a committed environmentalist and member of Women and Environmental Network (WEN), I could not help but to set up Bebés Ecológicos S.L. in Spain in order to educate the public about the dangers for the planet and our health when using conventional disposable products such as diapers and pads.
After almost 14 years and many articles and interviews in the media, I can now say that most people in Spain have heard of washable products as an alternative to one-use ones. My encouragement to parents to approach a natural way of bringing up their kids and set up work around their education, all has resulted in many small business selling similar products and saving a lot of trees for the planet!! I am proud to see that I got them thinking and moving!!
After living in USA for the last five years, my life comes back to teaching Celebration Day for Girls!! It has always fascinated me the face and eyes of young girls and women when I show Orethic pads and talk with them about the power that we all share as women and how much we benefit from a conscious femininity. That longing in their eyes meet my desire to help in their journey.
I have always being fascinated by the color red. I identified it with passion, life and visibility!
I firmly believe that all women are sisters and could do with support from one another, our daughters will be the mothers of future men who will hopefully understand women better and will respect them without having to think about it. By doing this work we are contributing to a better future for everyone, this is why I join the team with passion and enthusiasm!!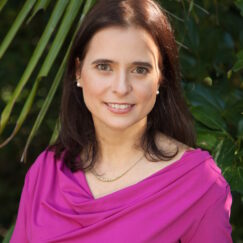 read more
I grew up in Tenerife, the largest of Spain's Canary Islands, off West Africa. I now live in Melbourne with my family and travel every year to Europe and the Middle East for work and visit family in Austria and Spain.
I am an author, speaker, virtual coach and Neuro-Training expert, specialising in MTHFR, fertility and pregnancy. For over 20 years I have worked with people across over 10 countries, in both English and Spanish. I love to coach women and couples toward successful pregnancy, natural birth and other critical transitions in life.
As an extension to this work I delight in offering Celebration Day for Girls in the Middle East, Spain and Australia. This is a very special workshop that supports girls and their mothers at this critical transition, and has the very real potential to make a lifelong difference.
I look forward to meeting you and your daughter.