18 Jul

France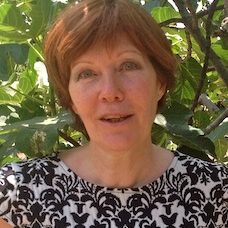 read more
I began my professional life as an engineer. After having three children, I became a psychotherapist, with a specialization in clinical psychology for children and teenagers. At the same time, I worked as a trainer and a coach, for individuals and teams in the medical world.
Since 2003 I have offered adult sessions: individual and group, as well as sessions for children, teenagers, couples and families. I have created a psychotherapeutic women's circle, Women's Lands, and have developed workshops about puberty, menstruation, sexuality, menopause, and all the thresholds of women's life.
As a girl I had to find my way to femininity alone. As a psychotherapist, I see the same lack of transmission and all the suffering that arises from that. Becoming a woman, being proud of being a woman, is for many a long and hard journey. Most women live their menstruation with unawareness, shame or pain. So it's important to act before, or around the time of, menarche, to give girls a positive vision of femininity and to support the quickening of the mother/daughter relationship.
After training with Jane Bennett I am now excited to be introducing A Celebration Day for Girls to mothers and daughters in France.
I also facilitate the companion workshop Fathers Celebrating Daughters.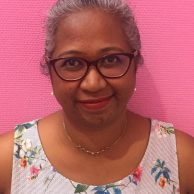 Stéphanie Ratsimbazafy
l'Oise, Aisne, Somme
PHONE : 06 6552 3055
EMAIL: stephratsimba@yahoo.fr
read more
French:
Je vis avec mes 2 enfants et mon mari dans le département de l'Oise dans la région des Hauts de France, (également à proximité de la Somme et l'Aisne), où j'accompagne des familles de bébés et bambins allaités à vivre le projet d'allaitement qui est le leur.
En complément de la facilitation de Celebration Day for Girls Fêter la puberté, mes compétences incluent l'animation de cercles de jeunes filles (certification validée par Journey Of Young Women), d'ateliers de parentalité Faber et Mazlich, l'approche empathique de l'enfant par les Ateliers Filliozat, la honte toxique et je suis praticienne en TTT (technique de tapotements des tensions).
Comme beaucoup de femmes, je n'ai pas vécu de temps de célébration à ma ménarche (premières règles) et j'ai appris à découvrir mon cycle menstruel tardivement. Dans les témoignages de femmes que j'entends, reviennent souvent les mots suivants : gêne, honte et le sentiment d'avoir manqué de quelque chose d'indéfinissable à l'entrée dans la puberté.
Je souhaite donc apporter ma contribution pour permettre aux jeunes filles qui croiseront ma route de faire l'expérience d'un temps ludique entre pairs pour aller à la découverte du cycle menstruel. Et vivre également un temps privilégié de partages et transmissions en compagnie de leurs mamans et de femmes cycliques afin de vivre ce temps de passage et d'entrer dans leurs pubertés avec une vision positive de leurs cycles menstruels, sans les considérer comme une malédiction mais comme un guide de connaissance de soi.
English:
I live with my 2 children and husband in the department of Oise in the region of Hauts de France, (also next to the Somme and Aisne), where I support families of breastfed babies and toddlers to live the breastfeeding project that is theirs.
In addition to facilitating Celebration Day for Girls Fêter la puberté, my skills include facilitation of young girls' circles (certification validated by Journey Of Young Women), Faber and Mazlich parenthood workshops, empathic approach of the child by les Ateliers Filliozat, toxic shame and I am a practitioner of TTT (trauma tapping technique).
Like many women, I didn't experience a celebration time at my menarche (first bleeding) and I learnt to discover my menstrual cycle later in my life. In the testimonies I hear from women, the following words often come back : discomfort, shame and the feeling of missing something indefinable when entering puberty.
So I wish to bring my contribution to allow young girls who will cross my path to experience a fun time between peers to discover menstrual cycle. And also to live a privileged time of sharings and transmissions with their mother and cyclic women to live this change over and enter puberty with a positive vision of their menstrual cycles, without considering them as a curse but as a guide to self knowledge.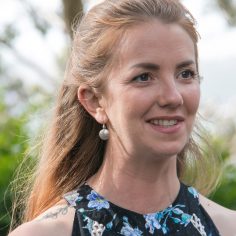 Am
é

lie Patrux
Paris & La Rochelle, Charente-Maritime
PHONE : +33 06 23 91 96 02
WEB:  https://feel-in-g.com/
EMAIL : hello@feel-in-g.com
read more
I am a yoga and meditation teacher, a doula and childbirth educator and a perinatal therapist. I am passionate about working with young girls, women and parents in transformative life experiences. I facilitate women's circles, blessing way celebrations for mothers-to-be and educational workshops. I love how Celebration Days for Girls helps young girls to feel informed and positive about this major change in their life: starting menstruation with confidence and pride. I worked as a doula offering pregnancy and birth support and home education for vulnerable families and teenage mothers. I am currently working for a well-known Australian childbirth education program. I have my own business in childbirth and womanhood alongside my sister who is a psychologist and sex and relationships coach. I use my Bereavement Doula training to support parents experiencing the loss of their baby. I am French, South African and Australian so run Celebration Days in French or English language. I facilitate circles in Paris and suburbs of Paris (Ile-de-France) as well as in La Rochelle (Charente-Maritime).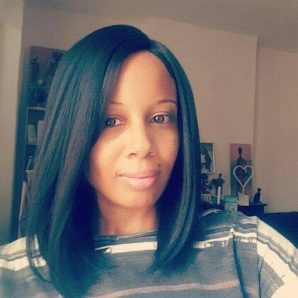 Esther Lyttle
Marseille, Provence
Reading, Berkshire, UK
PHONE : +33 622 11 61 61
EMAIL : estherl@hotmail.co.uk
read more
Bonjour, I am Esther.
I'm originally from Berkshire, England but now reside in sunny Marseille, France.
I am an English teacher in a Primary School and I am very passionate about education and inspiring children.
I have a teenage daughter and leading up to her menarche I become more and more aware of the importance of demonstrating positive menstrual awareness.  As for myself, and so many women and girls, the start of our menstrual life is not always so positive and I was determined it would be different for her. I wanted her to feel prepared and embrace the wonderful transition into this new phase of her life rather than seeing it as something to be ashamed of or irritated by; so I threw her a New Moon party. I could see the positive effect this had on her self-esteem and body confidence so as a result, I founded Ruby Moon, a menarche celebration pamper box for girls with the mission of creating a positive menstrual initiation culture.
I strongly believe that by inviting girls to welcome a more positive relationship to menstruation and themselves through A Celebration Day for Girls we give them such an enriching start to womanhood and self-care practices that remain with them throughout their lives.
It is a great honour for me to be offering this wonderful program to my community in France and the United Kingdom. This work is so important to me and is the culmination of years of learning about my own cycle and my passion for supporting girls embarking on their menstrual journey. A Celebration Day for Girls is a beautiful way to hold space and support mothers whilst ensuring a positive and empowered start for our girls now and for generations to come.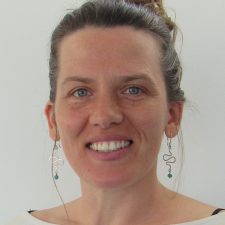 Victoria Dufour
France
Falmouth, Cornwall, UK
PHONE : +44 784 101 2740
EMAIL : dufourvictoria@hotmail.com
read more
I'm Victoria, based in Falmouth, Cornwall, UK. One day, I attended a Women's Circle where I encountered the wonder of Menstrual Cycle Awareness. I followed this initiation by attending the Women's Quest training with Alexandra Pope. During that time I explored my own menarche story and became aware of the importance and potency of this time in a girl's life. This led me to attend the Celebration Day for Girls Facilitator Training with Jane Bennett.
Having reconnected with the nature of womanhood, my own nature, I was curious to reconnect with Nature as the container of all life. To help me in this quest I trained as a Forest School leader and am a follower of Jon Young and Looby McNamara's work on 'Deep Nature Connection' and 'Activating Cultural Emergence'.
These combined trainings are my container for running Celebration Day for Girls – being in mind and heart and with the intention for girls to create a memory that will support their life, and help create an experience where their own nature is celebrated.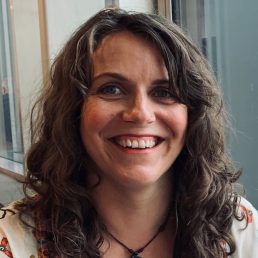 read more
I am a long-time yoga teacher and somatic movement explorer who is passionate about women's health and wellbeing and about empowering women and girls as they journey through womanhood. I love being able to support women to reconnect with the body, providing you with tools, practices and techniques so you feel more supported and become more resilient, confident and able to make empowering choices.
For many years I have supported women with womb health and menstrual cycle awareness. I regularly run Women's Circles as well as special events and ceremonies for women such as blessingways to celebrate mothers-to-be, and retrospective menarche (first bleed) ceremonies. I love being able to create an event from another woman's ideas, making it meaningful with ritual and ceremony and a special day she will remember forever.
I am fascinated with the ebbs and flows we experience as women within both our own cycles and the world around us and how the two can unite and support each other so we can live more in harmony with the Earth around us and also honour our own body, our own Earth, more. My seasonal Women's Yoga workshops and year-long Unearth the Wild Within programme support you to align your inner seasons with the outer seasons around us.
I love is being able to offer young girls this cyclical wisdom through A Celebration Day for Girls, with ritual and celebration so they can really embed and embody this knowledge and practice as early as possible to help support them throughout their lives.
I also train others to teach Fertility, Pregnancy and Postnatal Yoga as well as being a Mizan Abdominal Massage therapist (providing womb health support and massage) and  a Birth Doula. I am a student of Somatic Psychology to enable me to dive more deeply into the mind/body connection to further support my work.
I also offer Fathers Celebrating Daughters workshops, and feel these are a great complement to the Celebration Days providing a much needed space for dads to explore the changing relationship with their girls as they change, grow and develop.