01 Oct

Tanzania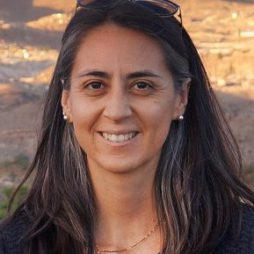 Mariana Zavery
Tanzania
Marbella, Spain
Peru
PH: ‭+34 694 458 198
EMAIL:sprout(at)astralize(dot)com
WEBSITE: www.themindfulsprout.net
read more
I grew up in Peru, and soon after I graduated college I decided to move to the USA to continue my Design studies at the Savannah College of Art and Design. I worked as a Graphic Designer for various companies for about seven years before my husband and I decided to move to London, where we set up Astralize Design & Animation Studio. In 2007 I had my first child, Anya. Two years later, Zaya was born. I had the privilege of choosing to shift my time and energy into raising them full time. Motherhood and the awareness of having two little beings to nurture, developed into a passion for healthy food and nutrition. This sprouted into a career and an ongoing journey towards understanding my body and how everything we surround ourselves with affects our health and wellbeing" The Mindful Sprout  http://www.themindfulsprout.net was born!
We decided to move to Peru for a few years, and with the support of my family I started to use some of that spare time to organise and host monthly workshops on Conscious Eating and Living. Our journey continued and we then moved to Tanzania, to give the girls a chance to grow up with their other set of grandparents as well. I adapted my workshops to fit the needs of the local and expat Tanzanian community.
In 2015 we moved to Spain and I expanded my Nutrition and Herbal Studies and adjusted my workshops to include children, tweens and teens.
Having lived on four continents and having access to multiple cultures, I find it easy to adapt my knowledge for a diverse group of people and find great joy in being able to interact and learn from children and young adults. For me, Celebration Day for Girls is part of this universal language; without boundaries, without borders. Women are women everywhere in the world and we all have the same needs, emotions and powers. We speak the same language and in Celebration Day for Girls the menarche conversation is passed on in a loving and compassionate way. I also offer Celebration Circle for Girls (online.)