20 Aug

Australian Capital Territory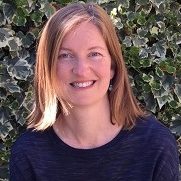 Julia Dendrinos
Garran, Australian Capital Territory
PHONE: 0407 661 676
EMAIL: julia(at)grapevine(dot)com(dot)au
read more
"Educating and Empowering girls"
I came to Celebration Day for Girls as my daughter approached puberty. I wanted a gentle transition with positive information. I also wanted to acknowledge and celebrate the young woman she is becoming. Celebration Day did all this and more.
Celebration Day for Girls normalises the changes of puberty and helps girls to understand more about their bodies. This knowledge is pivotal as the girls develop a sense being connected, respectful and proud of who they are.
What I love most about the Celebration Day is the bonding that happens between the girls and the mothers and daughters. This sense of togetherness is the foundation for women supporting each other and an essential component in the resilience, positive body image and mental health of our girls.
My professional background as a Yoga teacher and Naturopath for the past 25 years has given me a wealth of experience in facilitation and education in women's health. I also run Fathers Celebrating Daughters and courses on Menstrual Wellbeing.
I hope to meet you and your daughter in the near future at a Celebration Day.

Belinda Chapman-Smith
Nicholls, Australian Capital Territory
PHONE: 0417436220
EMAIL: belindachapman-smith(at)dodo(dot)com(dot)au
read more
Hi, I am Bel!
I am committed to creating opportunities for women and girls to be nourished, inspired and empowered. Celebration Days for Girls is a beautiful and affirming way to welcome girls as they transition into this next life stage. With so many extra pressures on girls nowadays, making sure they are prepared, informed and confident in their bodies, is essential to their well being.
My passion is to share the wonder and wisdom of our bodies and cyclic nature. Fostering self-awareness and a positive approach to menstruation, guides our girls toward developing a healthy, respectful relationship with their bodies. My approach is to warmly encourage open and honest communication which I believe to be essential moving toward the teen years.
To this work I bring my life learnings as a mother of three children (including two daughters, one nearly an adult now!) and professional educator with young people as a high school teacher.
I am a menstrual cycle awareness advocate and women's mysteries keeper as a graduate of the School of Shamanic Womancraft. I am experienced in facilitating circle and bring a nurturing gentle presence to holding space. I also offer regular circles for women in my community and programs for mothers and daughters together.
I would love to support you, your daughter and your community by facilitating a Celebration Day for Girls. I welcome your questions or interest in bringing a workshop to your community, school or group of friends.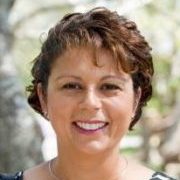 Patricia Falcetta
Kalee, Australian Capital Territory
PHONE: 0420 973 042
EMAIL: patricia.falcetta(at)trinitylaw(dot)com(dot)au
read more
My work as an Education Support Specialist sees me guiding children and families through the challenges of life.   I work with both the parent and the child to achieve the best possible outcomes for the child both within an educational and family context.
Becoming a facilitator for Celebration Day for Girls has been the perfect way for me to marry my passion for supporting children to be the best that they can be and have inner confidence and a strong sense of self.
My passion is to contribute to the future generation by enabling children to possess the ability to openly exhibit true self-expression and belief in themselves.
Celebration Day for Girls provides the perfect avenue for me to able to achieve my passion.  I believe it is so important for girls becoming young women to feel empowered in their strength and self-belief.
Celebration Day for Girls provides an avenue for girls approaching their first menarche to honour, stop and reflect on this pivotal moment in their lives.  It is an experience of connection with significant females in their lives as well as with other girls their age.
I am delighted to be able to have been provided with this gift to support mothers and daughters through this "rite of passage" in a girl's life as a Celebration day for Girls facilitator.