07 Dec

Colombia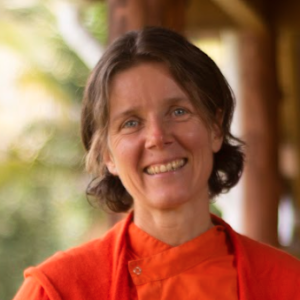 Didi Ananda Rashmika
El Carmen de Viboral, Antioquia
EMAIL: anandarashmika(at)gmail(dot)com
ORGANISATION: https://www.mujerdespierta.org
read more
Shortly after I was introduced to Menstrual Cycle Awareness, inspired by all it had brought me, I started sharing this newly discovered wisdom with women around me, first in person, later on in workshops and webinars. The reaction was always the same: "Why did we not learn this before?"
Over time this question turned into: "What can I do to spread the positive experience of the cycle to young girls?" and the answer was provided when I came across Jane Bennett's work in 2019: The Celebration Day for Girls.
Jane's question on her website: "What does it mean to be a woman in this world today" is one that I had been asking myself. I have dedicated my life to the ideals of self-realisation and universal welfare, with a focus on empowerment and wellbeing of women and as I worked in Europe, the Middle East, Asia and since 2016, South America, I have been blessed to see the common experiences we share as women, regardless of our circumstances and cultures.
However, in my work and in what I observed around me, there had been a missing link with young girls on their journey to womanhood. For me, the Celebration Day fills that gap and I am both honoured and humbled to play a small part in that journey.
Because, although I love nature, hiking with my dogs and every now and then training for a half marathon, there is nothing that fulfils me more than seeing girls and women grow and transform their lives, becoming their wonderfully feminine, strong and happy selves.
I have lived in the Antioquia reign of Colombia since 2016 and am the CEO of Foundatión PanaceAM.
I also offer Celebration Circle for Girls (online.)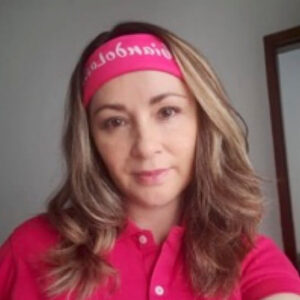 Jacquelinne Gómez Bustos
Bogotá, Colombia
EMAIL: jacquelinne.gomezb(at)gmail(dot)com
PHONE: +57 320 311 10 89
read more
Pasé cuatro décadas de mi vida tratando de entender por qué no podía seguir con los estándares culturales que la sociedad
esperaba de una mujer. Como la mayoría de mujeres y personas del tercer mundo vivía el día a día, de un empleo a otro en una
constante disonancia intentado encontrar algo que me gustara. En esa búsqueda en 2016 conocí la filosofía de vida de PanaceAM
con la cual me identifiqué rápidamente porque descubrí que mi búsqueda era interna, esto me motivó a seguir en el sendero
espiritual y, con altos y bajos, en 2017 Didi Ananda Rashmika se unió a PanaceAM e inicio el movimiento Mujer despierta el cual me
ayudó a entender que las mujeres en todas partes del mundo tenemos cosas en común y capacidades nubladas por la programación,
así fue como en 2019 con 2 hijos ya adultos, con un poco más de tiempo, y después de llevar más de 20 años sin estudiar y casi
como un Renacimiento decidí ingresar a la universidad nacional a distancia (UNAD) en el programa de ciencias sociales en la facultad
de sociología. Con una visión más amplia de la vida en 2022 me uní como voluntaria al Equipo de Mujer Despierta, y después, de
mucho trabajo junto a otras mujeres nació el proyecto "Cambiando las reglas – por una menstruación digna para todas" Este
proyecto le dio sentido a mi vida y la necesidad de conocer mi cuerpo y conectarme con mi ciclo para apoyar a mujeres y niñas en
este maravilloso viaje a una nueva vida. Es por esto que el taller de "Día de Celebración para Niñas" es la herramienta perfecta para
que ellas conozcan su cuerpo de manera natural y armoniosa, además fortalece el vínculo entre madre e hija en un ambiente de
confianza y comprensión mutua.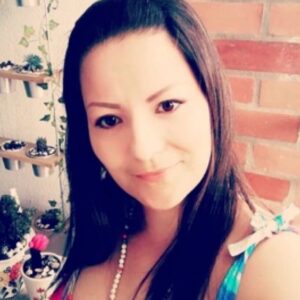 Andrea Bravo
Medellín & Santa Elena, Colombia
EMAIL: luna4328(at)gmail(dot)com
PHONE: +57 319 5671960
read more
Apasionada por la naturaleza y la alimentación consciente, enseño a preparar pastelería saludable.
Sin embargo, soy voluntaria de corazón y me encanta ayudar a mejorar la vida de los demás. He servido en varios roles en entornos
diferentes: con la fundación de la empresa donde trabajaba, en hospitales, en hogares de paso para niños y niñas con enfermedades
terminales, con madres adolescentes, en hogares de abuelos y en un proyecto de pobreza menstrual. Estos voluntariados me llenan
de alegría y ayudar a los demás da sentido a mi vida.
Por estas experiencias es fácil para mí conectarme con niñas y mujeres en los talleres y es un honor promover una mejor relación
entre madres e hijas y la importancia del ciclo menstrual en nuestra vida de una manera dinámica y segura para ambas.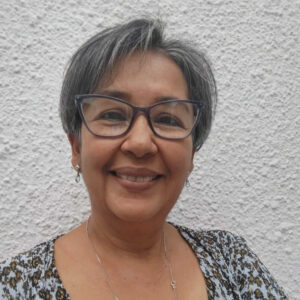 Liliana Celis Bedoya
Medellín, Colombia
EMAIL: lilianacelisb(at)gmail(dot)com
PHONE: +57 315 2605306
read more
Instructora de yoga y facilitadora de talleres de desintoxicación y alimentación sana, me gusta leer y estar en contacto con la
naturaleza. Desde dos décadas en el camino espiritual, sé que parte de éste es el servicio desinteresado.
Consciente de que la aceptación, valorización y contacto armonioso con el ciclo menstrual desde la menarquia ayudará a las niñas a
lo largo de su vida a mejorar su relación e interacción con su entorno, dicto talleres de Día de Celebración para Niñas en la ciudad de
Medellín y en el departamento de Antioquia.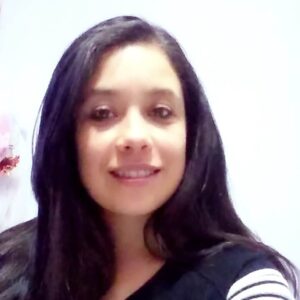 Nathali Gil
La Ceja (Antioquia), Colombia
EMAIL: natarock.87(at)hotmail(dot)com
PHONE: +57 320 436 7549
read more
Soy Bacterióloga, con énfasis en clínica, y facilitadora del Dia de Celebración para Niñas, me gusta la naturaleza, caminar y sentir mi
conexión con la tierra. Disfruto mucho pasar tiempo con mis hijos y hacer diferentes manualidades y aplicarlos a mi desarrollo
personal y de otras personas.
Ser madre especial de un hijo con autismo, y una niña con mucho carácter y fuerza creativa, me conectaron con mi fuerza primordial
de mujer y ser humano. Ha sido una experiencia de altos y bajos que me hicieron crecer como madre y valorar cada momento y
nuestro lugar en el mundo.
Mi conexión con la feminidad empezó con mi camino espiritual y siendo parte de un hermoso circulo de mujeres en Latinoamérica;
esta sabiduría y conciencia profunda, me motivaron a ser facilitadora del Día de Celebración para Niñas.
Es nuestro deseo inspirar a mujeres a sentirse fuertes, felices y empoderadas, y como facilitadora busco compartir este trabajo con
niñas y madres, activando el vínculo natural madre e hija, para que se sientan preparadas en esta nueva etapa; y en estos días de
celebración, las niñas comiencen este proceso con el apoyo y la conciencia positiva de su ciclo menstrual.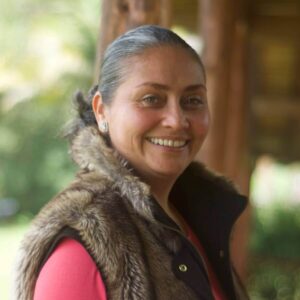 Yecenia Gutiérrez
El Carmen de Viboral & El Oriente (Antioquia), Colombia
EMAIL: yeceniagutierrezo(at)hotmail(dot)com
PHONE: +57 350 267 34 29
read more
Contadora Pública de profesión y servidora de vocación, me encanta cuidar la naturaleza y caminar en ella, leer valorando mis
momentos de soledad.
Hace 6 años, cuando empecé a participar en los eventos de la fundación PanaceAM, redescubrí la pasión de servir y esa realización
me llevó a renunciar a mi trabajo para volverme voluntaria de tiempo completo.
Entre mis labores, mi pasión real se relaciona más con Mujer Despierta y su visión para el bienestar de la mujer a todos los niveles.
Entre ellos, el 'Día de Celebración para Niñas' me hace feliz porque contribuye con un tipo de conocimiento práctico y efectivo de
formación para empoderar a las niñas (y futuras mujeres), sembrando una semilla que multiplicándose en ellas contribuirá a volver
este mundo un lugar más justo donde, mujeres y hombres, juntos, caminarán como iguales.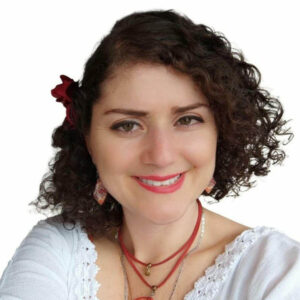 Luz Karime Restrepo Jiménez
Medellín, Colombia
EMAIL: miluminiscencia(at)gmail(dot)com
PHONE: +57 301 355 0017
WEBSITE: Instagram @miluminiscencia
read more
Llevaba 20 años ignorando a mis incomprendidos ovarios poliquísticos y a mi menstruación… Ella, una visitante extraña, que venía
de vez en cuando a usurpar mi cuerpo y generarme dolor, silenciada con pastillas durante mucho tiempo…
Hasta que en 2018 conocí a Didi Ananda Rashmika de Mujer Despierta, que hablaba de ese tema, he de confesar que al principio yo
sentía vergüenza, pensaba que no debía saber de eso, que no debía saber de mí. Por fortuna me abrí a este autodescubrimiento a
través del círculo de mujeres de Didi, de un proceso de sanación de útero y poco a poco me fui interesando en el tema del ciclo
menstrual, en mi Ser Mujer… Y me descubrí llena de pasión y deseo de acompañar a las mujeres en el descubrimiento de su esencia
femenina y todos sus ciclos.
Me siento agradecida con Dios por permitirme conocer a Chalice Foundation y Angela Roberts que me capacitó como facilitadora del
Día de Celebración para Niñas. Estaré en Medellín – Antioquía llevando este proceso tan maravilloso a cada niña, madre y cuidadora.
Soy narradora oral, escuchadora de historias (psicóloga) y escritora, estoy dispuesta a acompañar a todas en su proceso amoroso de
transformación femenina.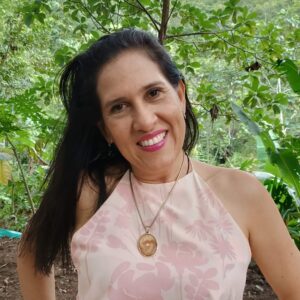 Carmen Mary Corrales López
Caquetá &Tolima, Colombia
EMAIL: carmenmcorrales(at)hotmail(dot)com
PHONE: +57 3155077496
WEBSITE: https://carmenmcorrales.wixsite.com/siendofeliz/
read more
Nací en una bella ciudad costera al norte de Colombia, con una idiosincrasia alegre y fiestera, me considero bastante metódica,
organizada y determinada. Un ferviente deseo de inspirar a los demás a ser felices, me motivó a convertirme en facilitadora del DCN.
Después de terminar mis estudios universitarios, me radiqué al sur de Colombia en Florencia, Caquetá, donde formé un hogar, junto
a mi esposo Fredy y mis hijos Julián y Sofia; sin embargo, después de cuestionamientos internos, decidí dar un giro a mi vida y así
encontré a PanaceAM, donde he tenido una gran transformación, gracias al conocimiento trascendental adquirido y sobre todo al
servicio que he podido prestar allí.
El ser voluntaria de PanaceAM y Mujer Despierta desde el 2020 me ha dado muchas satisfacciones, no solo por la alegría que invade
mi corazón cada que alguien se beneficia por mis acciones, sino porque estoy en un aprendizaje continuo; por otro lado, mi rol de
docente universitaria desde el 2016 me ha brindado las competencias necesarias para coordinar grupos, captar la atención de mis
estudiantes y compartir el conocimiento de manera dinámica y motivacional.
Estas son algunas de las herramientas que, con todo mi amor, pongo en práctica durante cada encuentro de DCN, para así mitigar la
imperiosa necesidad de visibilizar este gran tema que abarca la menstrualidad y principalmente de la menarquia para unas niñas
ávidas de un mundo mejor.
Claudia Stella Ossa Hoyos
Cali & Valle del Cauca, Colombia
EMAIL: clau.ossa7816(at)gmail(dot)com
PHONE: +57 322 964 5161
read more
Desde joven me hacía preguntas acerca de la vida, mi propósito en ella y cómo expresar en esta sociedad mi deseo de ayudar a los
demás. Porque, a pesar de tener una vida estable, con una hermosa familia, un esposo comprensivo y tres hijos creciendo, no había
logrado identificar qué realmente me moviera el alma. Siempre tenía ese gran interrogante ¿qué debo hacer?
Quería hacer algo, algo significativo, algo para contribuir al bienestar de los demás, pero… ¿QUÉ?
Durante mucho tiempo no encontraba ninguna respuesta, hasta que un día me llegó la grabación de un webinar de Didi Ananda
Rashmika, llamado "El Poder de tu Ciclo Menstrual". Me permitió comprender mi ciclo, mi propio ritmo, mis emociones, mi cuerpo y
lo maravilloso es y qué significa ser mujer.
Sentí tristeza por no haber tenido acceso a esta información desde pequeña, pero al mismo tiempo entendí que ahora era el
momento perfecto, porque me inspiró compartir esta sabiduría con las demás en la etapa de vida que puedo hacerlo.
Mi deseo es llegar a las niñas para que desde pequeñas aprendan a conocer y valorar sus cuerpos maravillosos y desde allá vivir en
armonía con su ciclo menstrual y el poder que les brinda.
Es un honor llevar a cabo los talleres del Día de Celebración para que las niñas se vuelvan mujeres valientes, conocedoras de sí
mismas, capaces de aceptarse y amarse.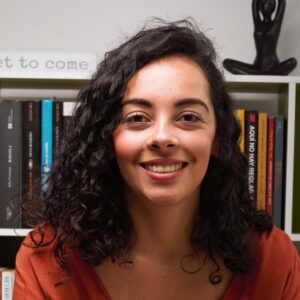 Daniela Olarte Palacio
Medellín, Colombia
EMAIL: danielaolartepa@gmail.com
PHONE: +57 301 649 5443
read more
Disfruto de la lectura, la música y la naturaleza y me apasiona aportar al desarrollo humano a través del autoconocimiento
y la consciencia individual para un bienestar colectivo.
Es por esto que mi formación académica es profesional en Administración Humana y que soy voluntaria del movimiento
de Mujer Despierta y PanaceAM. Como facilitadora del Día de Celebración para Niñas quiero contribuir a que cada día
haya más niñas en el mundo que amen su feminidad como un tesoro para decidir desde la intuición y el amor, un lugar
seguro donde puedan brillar con todo su potencial y así tener un mundo más equitativo.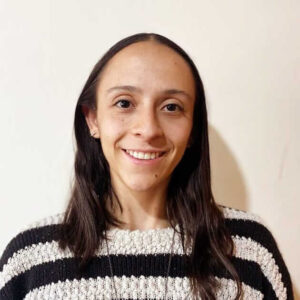 Laura Alejandra Martínez Romero
Bogotá & Manizales, Colombia
EMAIL: lauramartinezr.lm(at)gmail(dot)com
PHONE: +57 3006 322 881
read more
Cuando logré tener una buena relación con mi ciclo menstrual, conociendo mi cuerpo, aceptando los cambios de emociones y
entendiendo que soy cíclica; mi concepto de lo que es ser mujer cambió profundamente, pues me di cuenta de lo poderosa que
puedo ser.
Es por eso que quiero compartir este conocimiento y este impacto que creó en mí a muchas niñas, a través del Día de Celebración.
Soy ingeniera biomédica por formación, sin embargo, en el 2018 tomé la decisión de seguir mi pasión por el baile y convertir la
danza en mi estilo de vida. Como bailarina pertenezco a la compañía de danza BCD Dance Company en Bogotá, y desde el 2020
soy profesora de ballet allá y en la academia de danza Corporeus Danza, donde le enseño a niñas desde los 7 años, que
me ha dado la habilidad de relacionarme fácilmente con niñas y mujeres de todas las edades.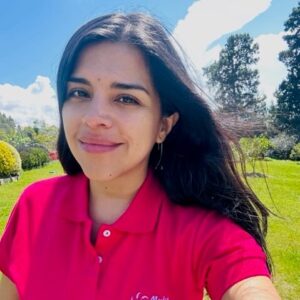 Sandra Bastidas Santacruz
Bogotá, Bucaramanga, Cali & Pasto, Colombia
EMAIL: sbastidas.sdm@gmail.com
PHONE: +57 301 611 0273
read more
Me dedico a ser consultora y asesora de maestras y maestros, soy docente investigadora de temas relacionados con la educación
infantil. Mi propósito es contribuir a la felicidad de las niñas de mi país. Tengo formación y experiencia para la atención de población
con discapacidad por lo cual también puedo ofrecer los talleres a madres de niñas con esta condición.