11 Dec

Vietnam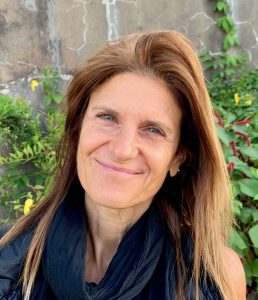 Daniela Dolce
Vietnam
Macau, China
PH: +84 0779577170
EMAIL: dvd27(at)hotmail(dot)com
read more
Originally from Argentina, Daniela lived in China for 28 years before moving to Ho Chi Minh City, Vietnam, in January 2021.
It was in China that she started her family and became the mother of four wonderful girls.
And it was also there that she came in contact with Traditional Chinese Medicine, and, through that lens, she started to understand the wisdom in being connected with the cyclical rhythms of nature and to acknowledge the power of energy work for healing and self-care. Exploring this, she has taken courses on Energy Medicine, Ayurveda, Acupressure and EFT.
All of the above, and the fact that one of her daughters is actively creating a space to talk about menstrual wellbeing in Macau (China), has led her to become a Celebration Day for Girls facilitator.
She believes in the power of changing the narrative regarding the menstrual cycle, and she is passionate about offering, through the workshops, a much needed positive outlook to young girls (and their mothers) so that they can start their journey into womanhood feeling more confident, replacing fear and anxiety with knowledge, wonder and excitement.
She feels honored and thrilled to be a part of this wonderful message.