20 Aug

Queensland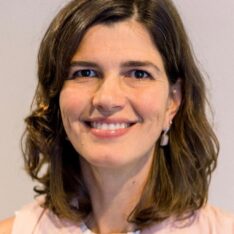 read more
I'm a dedicated women's and pelvic health physiotherapist. I graduated in Brazil with a Bachelor of Physiotherapy, and later was awarded a Masters in Women's Health and Continence by Curtin University in Western Australia.
I love to travel and experience different cultures, and this has led me around the world – even living in the Amazon for 18 months, where I helped to establish the first physiotherapy clinic on the border of Colombia and Venezuela.
I've been practicing in Australia for 17 years. In 2008, my first pregnancy inspired me to explore how this experience changes the female body. In my work, I developed a special interest in women's health physiotherapy. I answered the call to create a supportive and educative environment for women during the process of overcoming pelvic floor-related dysfunctions.
As my daughters began the journey through puberty, it became clear to me that we all need greater awareness and understanding about our body and pelvic health, and for it to be passed on at a much younger age. This led me to Celebration Days for Girls. As a facilitator of these workshops, I enjoy sharing this wisdom with girls and their mothers in a fun and natural way.
There is nothing more powerful than understanding our body functions, making informed decisions, and taking control of our health. I look forward to embracing these changes and celebrating with you.

read more
Over the years, I have come to understand the need to have a supportive community, connecting with like-minded women, who have inspired and empowered me to step into my light and follow my passion. As a Youth Mentor I working closely with young girls with an all-consuming desire to help them achieve self-awareness and inner confidence, building connections, uplifting and supporting one another. I have a contagious enthusiasm to engage and empower young girls to discover their superpowers and use them for good in the world.
Through A Celebration Day for Girls I work to create a safe space to open conversations around what can often be an uncomfortable or difficult subject, and establish a positive approach to womanhood centred on love and support for one another. I have always been passionate about positive relationships and the importance open communication has on compassion and understanding of others.
Understanding our bodies and sharing the awe-inspiring process we go through each month has presented itself to me in a number of ways. Through recent experiences in my Youth Mentor role, I am aware of Mums having a negative focus on the difficulties of their relationship with their 'hormonal' daughter, while seeing no reason to celebrate the wonder of becoming a woman. I want to shift perceptions and create opportunities for Mothers and Daughters to unite and feel empowered recognising the wonderful process of menstruation, nurturing each other and surrounding one another with love.
My mum gave me my talk on Periods, Breasts and Hairy body bits. She was loving, respectful and open when she taught me. I was 10 when I got my first period and one of the first girls in my grade. I remember not all of them were very nice about it but I remember my mum explaining that not all of them had the same understanding. This was really powerful and always stuck with me, sometimes we don't all get the same message.
All my interactions (with teachers, aunts and close girlfriends) over the years with my changing body were always really positive. Even when I was 19 years old and diagnosed with Polycystic Ovarian Syndrome and was confused, overweight, hairy and hormonal I was shown unconditional love. It allowed me to have a positive self-image and a healthy self-esteem. I know this isn't always the case for everybody else.
In my workshops I am known as someone who is friendly, approachable and trustworthy. I enjoy getting to know people, listening to their stories and creating respectful relationships, encouraging positivity and a sense of empowerment.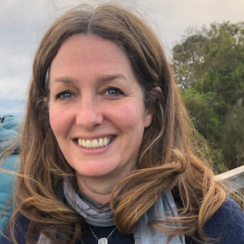 Dionne Gardiner
Sunshine Coast
EMAIL: dionnegardiner@gmail.com
PHONE: 0420866721
read more
At this time of my life, I have the delicious enjoyment of following the true nature and purpose of my own heart. I am an artist, author, facilitator and coach, primarily working in the realms of love, rhythms, traditions and transitions. I am a mother of two grown children and my relationship with them and my beloved over the last twenty-five years has been such a deeply profound learning experience and my greatest joy. Having experienced the Celebration Day for Girls workshop firsthand with my own daughter and then as a teacher with my Class Six girls, I had seen the many benefits that this special time can bring. I was immediately drawn to this work as a natural addition to my existing skill set. What I love most about facilitating this work with young girls is bearing witness to the awakening sense of ownership, power and pleasure in discovering the amazing wonders of their female bodies. Nowhere is the sense of shame and secrecy that I experienced at my own first menarche, but rather, this joyous celebration of their initiation into this unique and wonderful club called 'woman'.
I have worked with children of various ages for over 20 years as an educator in schools and facilitator/director of plays and dramatic initiatives, as well as being active in participating and facilitating women's circles. I am a retired doula, massage therapist and chi gong teacher. My quals include a Bachelor of Education, Spiritual Midwifery, Natural Success Curriculum and Advanced Diploma of Steiner Education, amongst others. My strength has always been in my ability to connect with people and, in particular, with the children that I teach. Creating a relaxed, joyous, fun and intimate space where girls (and mothers for that matter) feel they have permission to be who they are, to not know all the answers and to ignite their innate curiosity in life is my passion. I am currently living and working in the Sunshine Coast and am occasionally available in Melbourne. I look forward to the privilege of working with your precious children and gifting you this profoundly beautiful time of bonding between you and your girls.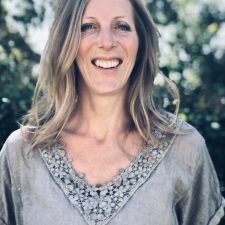 read more
I am passionate about living the best life possible and to help others do the same.
When our oldest daughter turned nine years old and I became aware that a new era was nearing, I realised that there is another powerful and often overlooked side to setting oneself up for a happy life: puberty. The more I read, the more I learned, the more I listened to other women and many stories about puberty, the more determined I grew to create an opportunity that allows for an informed, empowering, positive and simply better experience of puberty and the journey into womanhood (as well as manhood) for our future generations.
From wanting to attend A Celebration Day for Girls with my daughter in Melbourne, I instead gathered interest around me and brought this wonderful event to our community in Brisbane. Shortly after I became a CDG facilitator myself in order to spread the beauty of this program and to reach as many girls as possible.
'Imagine a world where girls approach puberty and periods with pride and excitement, curious about the changes ahead.'
It fills me with great delight to now be offering Celebration Days for Girls and to be actively contributing to a conscious exploration amongst 'sisters' of all that puberty and the onset of menarche means for our girls in a fun, yet nurturing and safe environment. This welcoming of our girls into the women's circle, their acknowledgement, the sharing of information and stories with them, introducing them to the magic and power of our bodies and monthly cycles, is a link that had been lost for many of us. I am deeply honoured to help rebuild this connection. I simply love this work with our girls and to see them grow in confidence and pride to be women.
I am German born, have travelled far and wide, lived in a number of countries in Europe, South America and Asia Pacific, and am married to a wonderful man born in India with whom I have three beautiful children, two girls and a boy. I have a Bachelor of Honours in International Business Studies and Foreign Trade, started my career in Event Management, but have spent most of my corporate work life as a Human Resources Manager and Consultant with a focus on Systemic Organisational Development. I left the corporate world with the birth of our first child and since then have studied and trained in a number of modalities such as The Bodytalk System and Nutripuncture and added a variety of Personal Development tools to my toolbox. After understanding the link between all that we are and experience in life and our consciousness, I dived into the fascinating world of Neuroscience to study and understand better how our consciousness works, how it influences our whole being and how our so powerful thoughts and beliefs are wired and can be re-wired. My business Connecting Consciousness is my latest baby, my new endeavour, to bring all of this collected wisdom to fruition. Here's to a great life!
I now live on the Sunshine Coast in the wider Noosa area and am here to help you make your girl's start into puberty a happy and healthy one that sets the tone for a smooth and confident ride into womanhood. I'd love to hear from you!