25 Jun

Mexico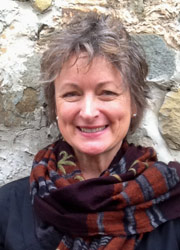 read more
I began my professional life as a social worker and after experiencing the revelations of charting my menstrual cycle in the mid-eighties I pursued a career counselling, teaching and writing for Natural Fertility Management. In 2000 I designed and ran the first Celebration Day for Girls, and in 2012 I began training facilitators internationally to run this programme. I am deeply honoured to have shared this special occasion with so many mothers and daughters over the years and now to be assisting an exceptional group of women to run this programme in their own communities and countries. I am the author of A Blessing Not a Curse (2002) and Girltopia (2010) and co-author of The Natural Fertility Management Kits for Contraception and Conception (2004) with Francesca Naish and The Pill: Are You Sure It's For You? (2008) with Alexandra Pope.I have also created the Fathers Celebrating Daughters and Cool on the Inside  workshops and am happy to run these in your community.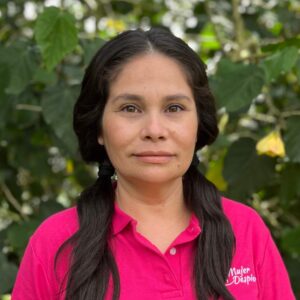 Clara Aramburo
Culiacán (Sinaloa)
PH: +52 1 673 133 1324
EMAIL: klaraaramburo578(at)gmail(dot)com
WEBSITE: www.janebennett.com.au
read more
Desde que era niña he soñado con poder ayudar a las personas, como profesora, enfermera o doctora, hasta que en mis años de
adolescente por la inspiración de un profesor decidí estudiar psicología. La encontraba fascinante y muy útil recibir información
sobre mi cuerpo y cómo funciona.
Ahora más que nunca, como mujer y como psicóloga, he entendido la importancia que tiene el ciclo menstrual en nuestras vidas.
Además, como madre de una niña valoro profundamente la relación estrecha que tengo con ella, la guía que le puede dar y la
utilidad que tiene la educación menstrual en su desarrollo y bienestar.
Esto me motiva a llevar el taller del Día de Celebración a niñas y mujeres de la ciudad de Culiacán, Sinaloa, México, para que ellas
también puedan disfrutar una buena relación con su ciclo menstrual y sus cuerpos.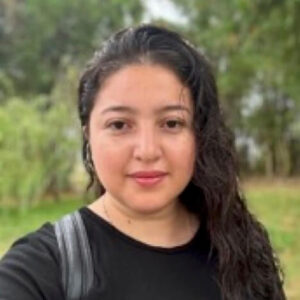 Lizbeth Anahi Campos Gamez
Los Mochis, Sinaloa
PH: +52 1 668 173 6677
EMAIL: lizbethanahicamposgamez(at)outlook(dot)com
read more
En los últimos años de mi vida he dedicado mi tiempo al autoconocimiento, teniendo como herramientas la meditación,
alimentación consciente, yoga y asanas. Ya inmersa en este grandioso mundo conocí la magia del ciclo menstrual y la herramienta
tan poderosa que es para mi camino. A medida que escuchaba mi interior a través de mi ciclo entendí que tengo un profundo amor
para entregar al mundo, lo que me llevo a la pregunta ¿cómo puedo hacerlo?, teniendo como respuesta el compartir este
conocimiento con mis hermanas para que ellas también puedan entenderse, amarse a sí mismas y su feminidad.
Me encanta estar en el agua, pasar las tardes en la naturaleza leyendo un libro, pero lo que más me gusta en la vida es ver a las
personas felices.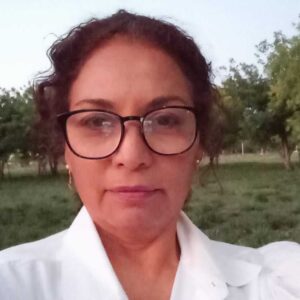 Yolanda Huizar Pérez
Meoqui
PH: +52 998 135 1206
EMAIL: ceyohui(at)yahoo(dot)com(dot)mx
read more
Soy una mujer voluntaria del Día de Celebración para Niñas, apasionada con todo lo que tenga que ver con el crecimiento y
desarrollo personal como el cuidado físico, mental y espiritual. También me gusta hacer servicio, sobre todo lo que tenga que ver las
mujeres y sus derechos.
Ahora que he aprendido más sobre el ciclo menstrual y su importancia me gustaría compartir y contribuir a las niñas en edad de
menstruación, así como a sus familias para un sano desarrollo y mayor felicidad.
El haber participado en la campaña de pobreza menstrual de Mujer Despierta; me ha animado mucho para hacer esta labor,
porque he sentido una conexión especial con las mujeres y niñas, ya que me han manifestado sus necesidades de saber más acerca
de esta importante etapa, por lo cual quiero hacer este deber, y seguir contribuyendo con este conocimiento.