18 Jul

United Kingdom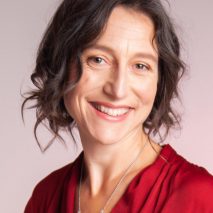 read more
My focus has always been on being with people, promoting health, wellbeing and connection. I trained as a nurse in the 1990s and worked as a community nurse until becoming a mother in 2008. I became a Celebration Day for Girls facilitator in 2012 and have loved running days all over the UK since then. In 2016 I set up The Real Period Project, a social enterprise aiming to promote wellbeing through accessible and sustainable menstrual education. Along with restarting nursing, I now coordinate Celebration Day for Girls provision in the UK and Europe and am really excited to see our family grow, knowing that more girls and mothers will get to have this life changing experience.
I love all that my work with girls offers. Having had significant issues with my menstrual cycle through my teens and 20s led me to look into alternative approaches. I was inspired as I explored more holistic paths and enjoyed the deepening relationship with my cycle they supported. I came to see how my lack of knowledge and understanding of my body as a young woman had contributed to my menstrual cycle problems and lack of confidence at that time. I have such a passion for being part of the change that brings a girl's menarche and menstrual cycle back to being universally seen a positive and beautiful thing! It is a real privilege to spend time with girls at such a magical and yet often challenging time in their lives.
Running Celebration Days is something I particularly enjoy. It is the culmination of years of working with my own cycle, working with women, and my passion for supporting girls embarking on their menstrual journey. For myself, and so many women, the start of our menstrual life was not positive. A Celebration Day for Girls is one beautiful way we can ensure a positive and empowered start for our girls.
I also offer Fathers Celebrating Daughters workshops, and feel these complement the Celebration Days beautifully in providing a space for Dads to explore the changing relationship with their girls.
I also offer Celebration Circle for Girls (online.)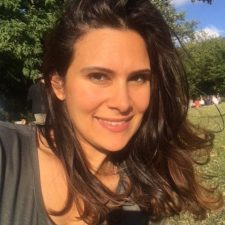 Noura Alfadl
London
Jeddah, Saudia Arabia
PHONE: 07554872788
EMAIL: noura(at)noorishwellness(dot)com
read more
I am a certified yoga teacher and a mother of three beautiful and feisty girls.  Based in West London,  my journey into yoga and wellbeing has given me a unique understanding of what it means to be in a healthy relationship with your body. I have a particular interest in women's wellness and in supporting women through the different stages of their lives. I'm a Red Tent Apprentice and am trained in Menstrual Cycle Awareness.  My approach to yoga encourages women to learn about their bodies, find their own rhythm and create a balanced practice that nourishes the body and enhances the mind.
Through this experience I know how important it is for young girls to have a positive view of their changing bodies and how this can have a great effect on their health and emotional wellbeing. I run Celebration Day for Girls workshops for mothers and daughters to share with them the wisdom of their bodies.
I also offer Celebration Circle for Girls (online.)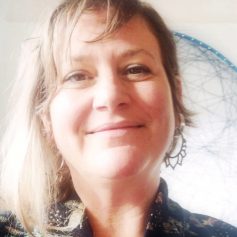 Nikki Berridge
Bristol, Bristol
TEL: 0784 6540 013
EMAIL:  nikki.berridge1(at)gmail(dot)com
read more
Hello, my name is Nikki.
Since 2020 I have worked as a Natural Health Practitioner specializing in the Ancient Art of Traditional Thai Massage. In this role my intention is to research, embrace and welcome 'all it is to be human' – our health and wellbeing – and to be a companion to those I work with to support their reaching their full potential.
Five years ago, during further study in Herbal Medicine, I fully engaged and began my journey of learning to fully inhabit my female Body. I was 40…it's never too late!
The female body, health and wellbeing continue to fascinate me, also how our menstrual cycle is intrinsically woven within us, and the power this awareness offers for optimum physical, emotional and mental health.
I have experienced firsthand the preciousness and importance of Celebration Day for Girls as a mother with my own daughter. Our relationship has dynamically developed, and the inspiring seeds planted within us on this day continue to germinate beautifully. I feel compelled to share this joy as widely as I can!
I work with the fabulous Kate Penning, and we deliver Celebration Day for Girls together. We work privately, providing 'in school' training and 'out of school' workshops for girl groups. We run sessions for women wishing to honor and celebrate their own menstruation journey and we hold ongoing monthly women's circles. We can also deliver bespoke rites of passage celebrations.
I am also proud to offer the Fathers Celebrating Daughters workshop to support fathers wanting to stay close and relevant to their daughters.
I love playing with my own kids (14yrs & 10 years), Wild Camping, Dancing, Singing, Crafting/sewing, writing, Yoga/meditation and walking my Dog.
Please don't hesitate to contact me for an informal discussion.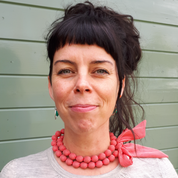 Nicola Cardinal
Aberdeenshire, Scotland
PHONE: 0789 554 4954
EMAIL: nicbobobbins(at)yahoo(dot)co(dot)uk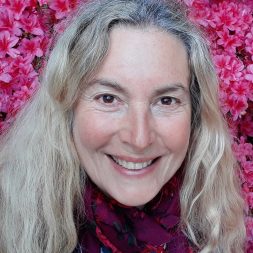 Lina Clerk
Shoreham-by-sea, West Sussex
PHONE: 0127 345 3293‬
EMAIL: happybirthdaylina(at)yahoo(dot)com
read more
I am a Registered Midwife, Doula, Childbirth Educator, Bowen Technique Therapist and Mindfulness Teacher.
I lived for 27 years in Australia (where I met Jane Bennett and trained in Natural Fertility Management). Now I live beside the sea, near Brighton, UK.
For over 30 years my passion has been women's health, pregnancy, birth, parenting and relaxation skills. I have run hundreds of groups for parents-to-be, pregnant/postnatal mothers, midwives and therapists.
I have been deeply honoured to accompany many people through life's major transitions, including death.
I feel it is vitally important, as early as possible, to impart a healthy, positive attitude to our female bodies and cycles. I have taught in Australian high school health education programs – with the aim to impart a positive attitude to childbirth.
To honour the amazing transition of menarche, it is with great joy that I welcome new generations of radiant, blossoming girls, at the Celebration for Girls Days, as they bloom into womanhood.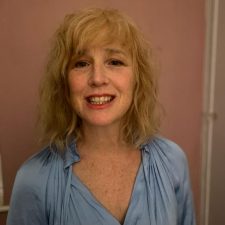 Anna Cole
Lewes, East Sussex
PHONE: 0794 376 4631
EMAIL: annacole.uk(at)gmail(dot)com
read more
I began my professional life as a researcher, writer and lecturer. In 2000 I was awarded a PhD for research on the impact of the government policy of assimilation on Indigenous and non-Indigenous women in New South Wales, Australia. I have worked as a researcher on shared Indigenous and non-Indigenous histories with the Cultural Heritage Department, New South Wales government, and as Research Co-ordinator at Goldsmiths College, University of London on an international, interdisciplinary project on cross-cultural exchange. At Goldsmiths College, I wrote and taught their first historical anthropology module and have taught postcolonial and women's literature at the University of Brighton. I have worked recently supervising a PhD student at Kings College, London. My background is in academic feminism but the issues affecting girls and women today are not academic. Programmes such as Celebration Day for Girls and Cool on the Inside have been honed over many years of best practice and thinking are transformative, and get to the heart of the issues affecting girls, their parents, carers and teachers today. My training as a cultural historian helps me place girl's and women's individual struggles with self-esteem, body image, boundaries and self-objectification within a wider socio-historical context.
I am also proud to offer the Fathers Celebrating Daughters workshop to support fathers wanting to stay close and relevant to their daughters.
I became a mother to a daughter in 2004 and a son in 2006 and was introduced shortly after to the work of Patty Wipfler, Founder and Programme Director at Hand in Hand Parenting. I have been deeply inspired and supported in my own parenting by this approach and in 2013, after a year-long certification programme, became a certified Parenting by Connection Instructor. I work now as a parent educator, researcher and writer, and give talks, teach classes and facilitate workshops for parents of young (newborn to 10 years), and pre-teen and teen children.
A vibrant red thread that runs through my personal and professional life is my understanding and appreciation of the wisdom of our bodies. With the menstrual cycle as a significant gateway, women and girls can connect to a vital source of inner knowing, and be empowered to heal our relationship with our bodies, minds and spirits. In my early 20s, having long suffered from painful periods and then an ovarian cyst I met Shushann Movsessian, author and co-creator of 'Puberty Girl' and 'The Soulful Woman', she in turn introduced me to Alexandra Pope, author and co-founder of The Red School. Through working with Alexandra I came to know of Jane Bennett's writing, workshops and facilitation and have been grateful to introduce a new generation of young women here in the UK to their ground-breaking, co-authored book, The Pill. Are you sure it's for you? In 2013 I trained in the UK with Jane Bennett as a facilitator of a Celebration Day for Girls and in 2016 Cool on the Inside. I am passionate about supporting authentic and positive experiences for girls and young women throughout the profound transition of the pre- and teen years – at their threshold into adulthood. I look forward to bringing these highly effective and empowering programmes to a school, community or neighbourhood near you.
For more information see: http://www.handinhandparenting.org/instructor/anna-cole/
Facebook: Hand in Hand Parenting, Anna Cole, UK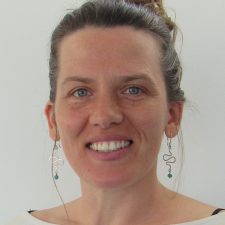 Victoria Dufour-Cox
Falmouth, Cornwall
PHONE: 0784 101 2740
EMAIL: dufourvictoria(at)hotmail(dot)com
read more
I'm Victoria, based in Falmouth, Cornwall, UK. One day, I attended a Women's Circle where I encountered the wonder of Menstrual Cycle Awareness. I followed this initiation by attending the Women's Quest training with Alexandra Pope. During that time I explored my own menarche story and became aware of the importance and potency of this time in a girl's life. This led me to attend the Celebration Day for Girls Facilitator Training with Jane Bennett.
Having reconnected with the nature of womanhood, my own nature, I was curious to reconnect with Nature as the container of all life. To help me in this quest I trained as a Forest School leader and am a follower of Jon Young and Looby McNamara's work on 'Deep Nature Connection' and 'Activating Cultural Emergence'.
These combined trainings are my container for running Celebration Day for Girls – being in mind and heart and with the intention for girls to create a memory that will support their life, and help create an experience where their own nature is celebrated.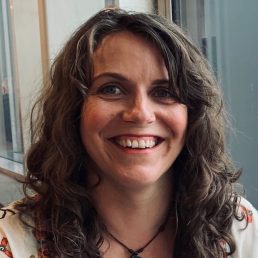 Lara Heppell
Leeds, Yorkshire
Laroque Des Alberes, France
PHONE: 07810 827950
EMAIL: lara(at)laraheppell(dot)com
read more
I am a long-time yoga teacher and somatic movement explorer who is passionate about women's health and wellbeing and about empowering women and girls as they journey through womanhood. I love being able to support women to reconnect with the body, providing you with tools, practices and techniques so you feel more supported and become more resilient, confident and able to make empowering choices.
For many years I have supported women with womb health and menstrual cycle awareness. I regularly run Women's Circles as well as special events and ceremonies for women such as blessingways to celebrate mothers-to-be, and retrospective menarche (first bleed) ceremonies. I love being able to create an event from another woman's ideas, making it meaningful with ritual and ceremony and a special day she will remember forever.
I am fascinated with the ebbs and flows we experience as women within both our own cycles and the world around us and how the two can unite and support each other so we can live more in harmony with the Earth around us and also honour our own body, our own Earth, more. My seasonal Women's Yoga workshops and year-long Unearth the Wild Within programme support you to align your inner seasons with the outer seasons around us.
I love is being able to offer young girls this cyclical wisdom through A Celebration Day for Girls, with ritual and celebration so they can really embed and embody this knowledge and practice as early as possible to help support them throughout their lives.
I also train others to teach Fertility, Pregnancy and Postnatal Yoga as well as being a Mizan Abdominal Massage therapist (providing womb health support and massage) and  a Birth Doula. I am a student of Somatic Psychology to enable me to dive more deeply into the mind/body connection to further support my work.
I also offer Fathers Celebrating Daughters workshops, and feel these are a great complement to the Celebration Days providing a much needed space for dads to explore the changing relationship with their girls as they change, grow and develop.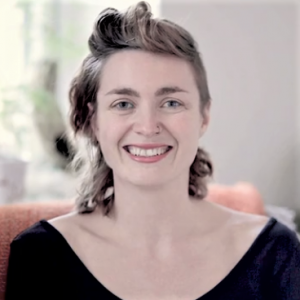 Friedel Kunze
Totnes, Devon
Lisbon, Portugal
EMAIL: hello(at)big-sis(dot)co
WEBSITE: https://big-sis.co
read more
I was born in Dresden, a picturesque town in eastern Germany but have ever since lived in various places, including Portugal, Brazil and New Zealand, and have travelled and volunteered around the world.
I am a Holistic Health Educator specialising in women' s health, also practices as a Yoga & Meditation Teacher and Abdominal Massage Body Worker. Through my interdisciplinary background, rooted in the arts, education and interactive community projects, I am passionate in finding creative and accessible ways that inspire a positive body image, emotional resilience and a growing self-esteem cross culturally.
Learning about my own cycle and the cycles in nature has shown me so much about myself, gave me strength and acceptance of who I am and made me the person that I am now. I believe an open and shameless communication can only benefit our relationships with kids, partners and ultimately everyone else.
I co-founded Big Sis CIC in 2020, a UK based wellbeing platform developing girl empowerment initiatives supporting girls 8-12 and their immediate support networks. I also advocate for menstrual empowerment projects worldwide.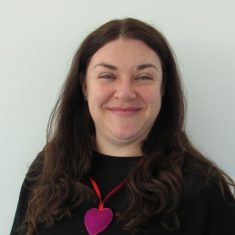 Billy Laurent
Reading, Berkshire
PHONE: 07818519089
EMAIL: flamelilly(at)gmail(dot)com
read more
I am originally from Zimbabwe and have lived in the UK since 2003. I was blessed with a farm childhood full of adventure, which has left me with a love of the outdoors. Two of my favourite things are sleeping under the stars and wild swimming.
I have worked with children from 2 to 18 since 2008 and have specialized in work with children with learning difficulties and disabilities. I currently work with young people in a college setting as the Senior LSA in the Autism Spectrum Disorder (ASD) Centre. My love and passion has always been to help others, promoting self-love, body awareness and making things accessible to those who need a little extra help or who may learn in a different way.
I am on a loving learning journey with my menstrual cycle with the help and guidance of my yoga teacher Tessa Sanderson and The Red School's Alexandra Pope and Sjanie Hugo Wurlitzer. As an extension of my greater understanding of my body and cycle and my joy in working with young people I am delighted to now be facilitating A Celebration Day for Girls for girls and their mothers from 2018. This day supports girls to have a positive, kind and nurturing experience of menarche as they confidently and proudly traverse puberty with the close support of their mothers or female carers.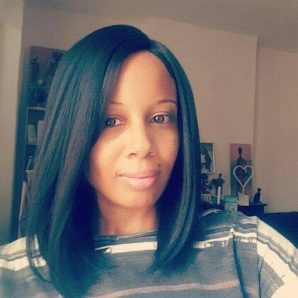 Esther Lyttle
Reading, Berkshire
Marseille, France
PHONE : +33 622 11 61 61
EMAIL : estherl(at)hotmail(dot)co(dot)uk
read more
Bonjour, I am Esther.
I'm originally from Berkshire, England and now reside in sunny Marseille, France, though I return to the UK regularly.
I am an English teacher in a Primary School and I am very passionate about education and inspiring children.
I have a teenage daughter and leading up to her menarche I become more and more aware of the importance of demonstrating positive menstrual awareness.  As for myself, and so many women and girls, the start of our menstrual life is not always so positive and I was determined it would be different for her. I wanted her to feel prepared and embrace the wonderful transition into this new phase of her life rather than seeing it as something to be ashamed of or irritated by; so I threw her a New Moon party. I could see the positive effect this had on her self-esteem and body confidence so as a result, I founded Ruby Moon, a menarche celebration pamper box for girls with the mission of creating a positive menstrual initiation culture.
I strongly believe that by inviting girls to welcome a more positive relationship to menstruation and themselves through A Celebration Day for Girls we give them such an enriching start to womanhood and self-care practices that remain with them throughout their lives.
It is a great honour for me to be offering this wonderful program to my community in France and the United Kingdom. This work is so important to me and is the culmination of years of learning about my own cycle and my passion for supporting girls embarking on their menstrual journey. A Celebration Day for Girls is a beautiful way to hold space and support mothers whilst ensuring a positive and empowered start for our girls now and for generations to come.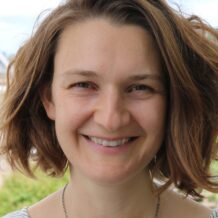 Hannah Mulder
Totnes, UK
PHONE :
EMAIL : hannahmulder(at)gmail(dot)com
read more
My professional background is theatre, where I have worked as a director, writer and performer since 2006.With my female-led company, we often retell fairy-tales, using earlier versions before the Victorians sanitised them, keeping their wild mystery and deep truths intact. I am often drawn to tell coming-of-age stories with heroines on the brink of becoming women, stepping into this new moment of their lives with resilience, courage, wonder and self-knowledge.
These days I'm also called to work directly with young heroines themselves and to create fun, nurturing and informative spaces where modern-daygirls can step into the adventure of the next part of their lives. A Celebration Day for Girls workshop provides such a space, where girls can embrace their amazing cycling bodies with more confidence, understanding, appreciation and connection to a community of other girls and women. And where Mums, no matter what their own experience may have been, can support their girls so they have empowering stories to tell about their bodies their periods.
In my own story I was also called to this work through health difficulties with my cycle, endometriosis and a big dive into learning how to listen better to my body. I know that if I had been more informed, connected and aware of my cycle from a younger age, things might have been different. I deeply want to support young women to thrive and to celebrate, value and be intimate friends with their awesome female bodies.
I love to create a warm and relaxed space, where girls can feel comfortable to enjoy this very special day. I'm based in Devon and happy to travel within the UK.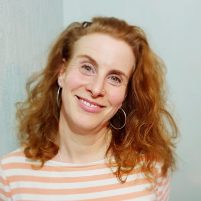 Sara Newton
Laughton, East Sussex
PHONE:+44 7971226103
EMAIL: sarannewton(at)btinternet(dot)com
read more
My name is Sara and I live on a farm with my family and dog in the UK.  I offer fun workshops where girls can find out more about growing up.
I have worked with young people throughout my career and love being in their company, however we live in a time when girls particularly deserve more support to know about themselves and their bodies.
Having a pre teen daughter who is wonderfully independent and determined has deepened my understanding of a girl's place in the world — how important it is to give them a voice and encourage them to be proud of who they are.  I feel excited about 'walking alongside' girls of the future, enabling them to find a true sense of identity and stake their claim on who they want to be in their society.
At my Celebration Day for Girls workshops, your daughter will find out about the wonders of her body in a fun and creative way as well as make  some lovely friendships. You will join her for part of the day, sharing and delighting in her new found confidence.
I am also proud to offer the Fathers Celebrating Daughters workshop to support fathers wanting to stay close and relevant to their daughters.
My passion for creativity and people led me to run youth art projects for 20 years; now I teach deaf children and offer 1-1 Learning Mentor support in schools.
I look forward to meeting you and your daughter.
I also offer Celebration Circle for Girls (online.)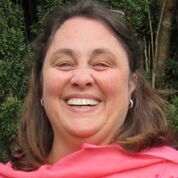 Marcelle Pearson
Central Scotland
PHONE: 075 9647 3262‬
EMAIL: yourcyclesmatter(at)gmail(dot)com
read more
From a young age my body image was very negative, I was always looking to be thinner, be prettier, taller — to be anything but what I was.  This compounded my poor eating habits and I kept putting on weight.  I kept asking what was wrong with me and never felt enough.  Many, many years, tears and learnings later I began to understand that we are all enough; that there is nothing wrong with me or anyone else, and it is perfect to be unique.  Equally, no woman has to "suffer" through their cycles or feel ashamed about any aspect of their femininity in any context.  Encouraging the conversations that create this empowering awareness, that disseminate the information and help so that no one has to feel that they are so different that they are "wrong", or alone or helpless — has become a passion.
I completed initial studies in psychology and then became a Certified Life Coach, using these skills in my corporate career, coaching both business and personal cases. A Celebration Day for Girls is a natural extension to the empowerment facilitating that I do — as where better to empower women than at the point they step into their cycle?  I now facilitate one on one and group discussions on topics ranging from menarche to menopause — giving women a better understanding of what they are experiencing, normalising it, and connecting them to a sense of their own worthiness.
Whether a Celebration Day for Girls or a one on one discussion, each discussion is tailored for the needs of the age group or individual.  A key component of these discussions is for each person to gain a better understanding on what they are experiencing and to become empowered to take control of their situation.
If you, your daughter, your partner or someone you know are ready to talk menarche, menopause or mental health, give me a shout and we can start asking those questions and finding those answers.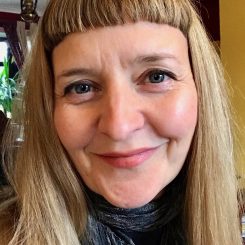 Kate Penning
Bristol, Bristol
PHONE: 07989562926
EMAIL: katepenningkp(at)gmail(dot)com
read more
I grew up playing in the wilds of the beautiful border land of England and Wales. At 18 I moved to London and began my professional life as an actor. This took me all around the UK playing to different audiences and also to different parts of the world educating young people on various topics such as climate change, healthy eating and maths!
I realised at around 30 that I needed to stop playing other people and start finding out who I was. As well as a long search in and out of different Buddhist and spiritual practices, I trained as a Dru yoga teacher and then as a mindfulness practitioner, specialising in working with kids and teens.
I am passionate about emotional intelligence and helping young people to know the nature of their own minds and bodies.  I deliver workshops and classes using a combination of yoga, mindfulness and drama.
In my work with the fabulous Nikki Berridge, we deliver Celebration Days for Girls. We work privately, provide in school training and out of school workshops for girl groups. We run sessions for women wishing to honour and celebrate their own menstruation journey and hold an ongoing monthly women's circle. We can also deliver bespoke rites of passage celebrations.
Through my own daughter Clover I realise how valuable this work is for her and for other girls. I look forward to sharing this special day with you and your daughter!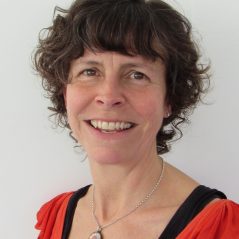 Louise Press
Bath, Somerest
PHONE: +44(0)1225 282338‬
EMAIL: louisepress11(at)gmail(dot)com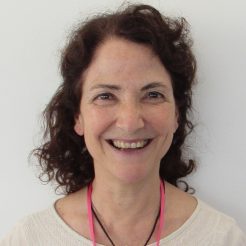 Elena Riu
Hackney, London
Avignon, France
PHONE: 0781 220 8631
EMAIL: elenariu(at)easynet(dot)co(dot)uk
read more
I have been practicing yoga since my teens
After arriving in London I was introduced to Shadow Yoga by John Evans and completed the  Shadow Yoga Foundation course. I have continued to practice and study with Shandor Remete, Emma Balnaves , Karen Watson & Paulene Morphet
I obtained a Yoga Campus (The Life Centre) British Wheel of Yoga Teacher Training Diploma in 2007. I am also a certified Children and Teens Yoga and Mindfulness teacher and was recently fortunate to received Titch Nath Hahn's Five Mindfulness Trainings at his retreat in France where I also led Children's Yoga workshops.
I have taught kids classes at The Special Yoga Centre and at Yoga Home and directs the Yoga for Kids and Families activities at Santosa Yoga Camp. I have a full DBS and I am insured by Yoga Alliance.
My classes use inspiring yoga stories and myths to instil reverence and compassion and weave fun imaginative movement with mindfulness and relaxation.
In the past few years, mentored by Dr Uma Dinsmore-Tuli, I have embarked on a comprehensive training in yoga for female health and wellness and lead Yoga and Mindfulness' Circles for females of all ages.
This year I completed a Red School Menstrual Cycle Awareness's apprenticeship with Alexandra Pope and Sjanie Hugo Wurlitzer as well as gaining a certification in Mentoring Girls Circles with JOYW.
Through these life-changing learning experiences as well as my own mothering journey I realized the riches that sitting in circle with other women bring and founded Yoga Buds, Yoga Blossoms and Yoga Flowers to gift these empowering experiences to girls from a young age. These sessions are inspired by Deep Ecology and Anthroposophy principles.
Mothers for Daughters (a circle for mother's) meet once a term and are an essential part of the girl's circles. I also run Shakti Rising: Hackney Women's Yoga and Mindfulness Circles.
I am a certified facilitator for Celebration Day for Girls, a comprehensive training in all things Periodsspecifically for girls aged 10-12 and their Mother's devised by Jane Bennett. I am offering this life-affirming training both in the UK and abroad.
I have been concert pianist for many years and lecture as Professor of piano at Trinity Laban Conservatoire of Music and Dance where I recently led a Pilot Study about the benefits of yoga for musicians suffering from PRA and MSD's. The pilot study was jointly funded by Better Practice: Musical Impacts, Teaching and Learning and the Keyboard Faculty. I am currently delivering a series of Yoga and Mindfulness sessions for performance related anxiety for pianists  I also have a dance background.
I have a 10 year old daughter who loves discovering the world through yoga.
Tessa Sanderson
Caversham, Berkshire
PHONE: 0118 947 2277
EMAIL: hello(at)tessayoga(dot)co(dot)uk
read more
I am passionate about empowering women and girls. I started with hosting a Red Tent (a women's circle), running workshops on Menstrual Cycle Awareness and retrospective Menarche (first bleed) ceremonies for women, but wanted to take this amazing knowledge that all women should have to the girls! So I began to talk to girls in school (both primary and secondary) and to run Celebration Days for Girls.  
I love this opportunity to support communication between mums and daughters.
I also teach yoga, specialising in Pregnancy and Mother and Baby Yoga classes. I aim to support women at different stages of their life. I support women to get to know their own body through yoga, which leads to empowering choices they make in other areas of their life.
Before I had my two daughters I worked as a post-doctoral researcher at Bristol University. I have an MSc in Nutrition, Exercise and Public Health and a PhD in Medical Sociology. I also lectured to nurses, midwives and physiotherapists, so I like to keep my teaching evidenced-based.
Ruth Sabrosa
North East England, North London
PHONE: 07979 812752
EMAIL: info(at)ruthsabrosa(dot)com
WEBSITE: www.ruthsabrosa.com
read more
Hello I'm Ruth Sabrosa, Certified Hypnotherapist, HypnobirthingPractitioner, Birth Companion, founder of Mindful Motheringand Wild Sea Women Leader in Seaham. I have three wonderful daughters who led me to this important work and they help me to run Family EmpowermentCircles inspired by heroines from history. I am so excited to now add 'Celebration Day for Girls' training to my repertoire as it feels like this is where it all begins. I am passionate about empowering girls and women and what better time to start than their journey to menarche when a girl can step into her power with the loving support of her mother. What a gift to give your precious daughter and the world for when she realises that everything she needs is within her, the world will be her oyster.
I will be running the CDG workshops in north-east England as well as north London and I look forward to welcoming you and your daughter to connect, celebrate and allow the magic to unfold.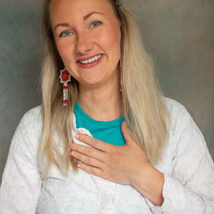 Maria Sutton
Chester, UK
PHONE:
EMAIL: mrsmariasutton(at)gmail(dot)com
read more
For the past 13 years I have been working as a holistic therapist and sacred space facilitatoroffering Ayurvedic massages, reiki, yoga therapy for women, yoga nidra and women's circles. 
Because of my own experiences and the changes that I have gone through I have developed a deep interest in women's health, empowerment and healing in the context of cyclical awarenesses. Facilitating Celebration Day For Girls brings together all things I'm passionate about, offering a beautiful, supportive space for both mums and daughters. Celebrating your daughters rite of passage to womanhood is a magical experience. The wisdom of lived experiences, shared together and passed between women of different backgrounds and ages in a circle is an unforgettable experience. 
I was born in Finland and now live in the UK with my family. Since I was a little girl I felt a deep connection to nature and the divine. One of my first experiences with meditation was in my early teenage years when I would listen to a recorded meditation using breath and colour. Much of my childhood was spent playing in the forest where we lived and some of my fondest memories are from visits to my grandmother's summer cottage by a lake. We would indulge in foraging, swimming and of course sauna. The green forests and blue lakes of Finland are always in my heart and I feel enormous gratitude for the early connections I made with our great Mother Earth and the privilege to be immersed in nature.
 In 2008 I met my Reiki teacher and what I had already intuitively practiced and known fell into place. This journey is one that has led me to study further and find the world of healing through Ayurvedic massage, movement, dance, yoga therapy, Yoga Nidra and cyclical awareness. These methods have been corner stones in my life and have brought me much comfort, joy and healing. After meeting my husband, we were blessed with the birth of our gorgeous daughter in 2013. As a mother to my baby girl and my 9 year old stepson, motherhood facilitated a great change both in me and my own practice. Mothering was a gift that had been given to me and took centre stage in my life. 
 I continued learning about yoga and mindfulness for children and trained as a rainbow children instructor and facilitated Steiner inspired playgroups when my daughter was growing up. Now my daughter is older and will be approaching her menarche in a few years and the wonderful journey to womanhood. Standing with strong roots, hearts open, reaching for the sky!  
 How can I serve you best?