20 Aug

Northern Territory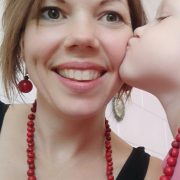 Jenni Mitchell
Darwin
PHONE: 0466 327 108
EMAIL: inspiredbyjarrah@gmail.com
read more
My name is Jenni and I feel privileged to be one of the first facilitators to bring A Celebration Day for Girls to the Northern Territory. I am a mother, social worker, nature lover, and (importantly) a woman.  I am also a small-business owner of organically home-grown tea and self-care products.  I have lived in Darwin's Top End Tropics for 10 years with my husband and 3 young children.
In my years as a Social Worker I have worked with Indigenous families in remote communities, with families in conflict, and in the fields of: disability, mental health, traumatic loss and grief, and community development.
My interests include: writing, gardening, travelling, being in the bush, creating with nature, wildlife education, snake catching, and having adventures with my family. All my children are inspiring, but having a daughter (after two sons) propelled me deeper into my own journey of embracing what it means to be a woman.  I bring the wealth of both my personal and professional experience to this workshop, and I feel privileged to be supporting girls and their families on their journey too.
I look forward to meeting you!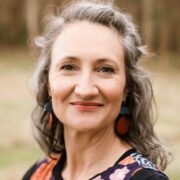 Ange McCann-Bateman
Darwin
PHONE: 0409 007 901
EMAIL: angela@katartizo.com.au
read more
Hi, my name is Ange, and I live in beautiful tropical Darwin with my husband, Geoff. Darwin is beautifully diverse in its culture, climate, and natural environment, but I also enjoy travelling in Australia and overseas. Other things I love to do are outdoor activities, reading, creative arts, and quality time with family and friends. My work includes counselling, coordinating family strengthening activities and hosting spaces of nurture, creativity, and connection. I am part of a large family, including my one brother and seven sisters. Despite having so many girls in our family, my introduction to menstruation education was very minimal and left me feeling embarrassed about it. This has inspired my passion for the next generations of girls to have a much more positive, fun and awe inspiring experience of menstrual education, which can serve as a positive foundation for their ongoing journey of blossoming into beautiful, unique, and life-giving women.