Fathers Celebrating Daughters
Join us for a special workshop for fathers of daughters
Fathers have a special and important role to play as their daughters metamorphose from little girls through puberty to menstruating and fertile young women. Are you ready? Are you overwhelmed? Or are you sailing through? Expect a lively and quite possibly enlightening discussion with many great tips and ideas for fathers wishing to open and maintain conversations with their daughters.
This 2.5 hour immersion will give you tools and understanding to transform your relationship with your daughter.
Fathers Celebrating Daughters was created by Jane Bennett in response to the requests of men wanting to understand and support their daughters through their tween and teen years, especially in a climate of parenting advice that has tended to diminish a father's role or offer only the most general homilies.
Just for dads, this workshop has been attended by fathers of daughters of all ages, from little girls to older teenagers and beyond. Working with the age of daughters and the interests and concerns of attendees, facilitators shape the workshop to suit the needs and concerns of those present. However, in the main this workshop has been held for men whose daughters are approaching or traversing puberty. Very often this workshop is scheduled for shortly before, or soon after, A Celebration Day for Girls at a school or in a community.
Fathers Celebrating Daughters topics include:
Understanding and supporting girl's changes of puberty and menarche
What is A Celebration Day for Girls, and what is a father's role at this time?
Understanding and mitigating the sexualisation of girls by media, advertising and the online world, including pornography
Supporting self esteem, positive body image and healthy relationships
How to share your values with your daughter, and listen to hers
How to share a positive, respectful, loving and connected view of sex, and most importantly, consent
PMS, menstruation, cramps – helping girls toward menstrual wellbeing
Great tips for ways to staying connected and relevant to your daughter, and enjoy each other's company!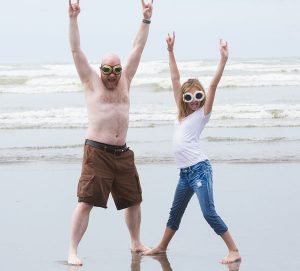 Contact your nearest Fathers Celebrating Daughters facilitator to schedule a workshop for your school or community (see below).