18 Jul

Ireland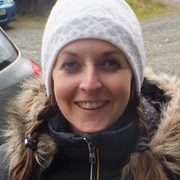 read more
I have been working with girls aged 10-12 for the past 10 years in a number of roles including teacher, counsellor, activity leader and therapeutic recreation facilitator. I am a primary school teacher with a degree in Psychology and a certificate in Counselling and Psychotherapy, and Reiki.
Through my work, I see first hand how many girls lose their spark, vitality and confidence entering puberty and how vital it is for them to experience the changes they are going through as a normal and wonderful transition rather than something to be ashamed of.   It is so refreshing for them to have any questions and fears addressed and answered in an open way and to discuss their feelings and anxieties freely. The difference that this can have on their sense of self and self-esteem is phenomenal.
I have been delighted to see how the Celebration Day for Girls offers the opportunity to open communication between mothers and daughters and strengthen their relationship at this crucial point in a girl's life.