01 Sep

Austria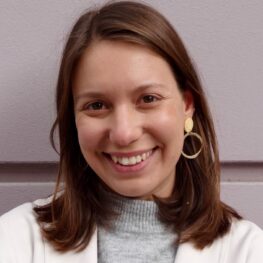 Elissa Christie
Vienna
PH: +43 6767132046
EMAIL: elissaleigh93(at)gmail(dot)com
read more
Hi there! My name is Elissa, I am a secondary school teacher with special experience teaching Junior Secondary (grades 7 & 8) and students with additional needs. I have worked in public schools in Queensland and Western Australia, and I am currently spending a year in Austria teaching middle school Geography at an English international school. I've completed a BA in Sustainability and International Development Studies and a post-graduate Diploma of Education, as well as additional training in Sexual Education, Trauma-Informed Practice, and Culturally Responsible Teaching for Aboriginal and Torres Strait Islander students.
My experience with menstruation has been an interesting one. As a young girl I began going through puberty early and became fascinated with my own development. However, when I got my first period at age ten, I felt the spectrum of emotions we now recognize as period shame (embarrassment, secrecy, self-doubt) despite my mum's positive support and understanding. As I got older my periods became more challenging and I was diagnosed with endometriosis in my early twenties. This experience sent me down the menstrual health rabbit hole, where I felt suddenly empowered with the newfound knowledge about my body, but also angry that it had taken me this long to learn the basic foundations of the menstrual cycle. "How did I not know this?!" I kept saying to myself.
Celebration Day for Girls has provided me the opportunity to combine my teaching experience with my passion for making menstrual education accessible and inclusive for young people. I can't wait to bring the CDG experience to your community!